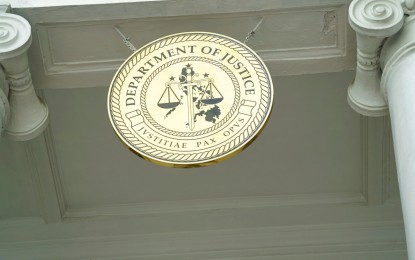 MANILA – The government will no longer appeal the Manila court decision junking the government's suit for proscription against the Communist Party of the Philippines-New People's Army (CPP-NPA) under a law superseded by the Anti-Terrorism Act (ATA).
The Manila Regional Trial Court (RTC) Branch 19 in September last year dismissed a petition for proscription filed by the government in 2018 that sought to formally outlaw the CPP-NPA under the old Human Security Act (HSA).
The HSA was replaced by ATA in 2020.
"We are not appealing that (decision) kasi tapos na 'yung kaso na 'yun kasi (because the case is closed since) the HSA is no more. We already have our anti-terror law so it's already in the jurisdiction of the Court of Appeals (CA), no longer the RTC," said Department of Justice Secretary Jesus Crispin Remulla in an interview on Monday.
The RTC noted that under Section 26 of the ATA, the proscription of terrorist organizations, association or group of persons shall now be through an application by the DOJ before the CA.
The Manila court said the CPP-NPA was waging a rebellion and not spreading terror.
"While the armed struggle with the violence that necessarily accompanies it is indubitably the approved means to achieve the CPP-NPA's purpose, means is not synonymous with purpose. Stated otherwise, armed struggle is only a means to achieve the CPP's purpose. It is not the purpose of the creation of the CPP," the decision read.
Malacañang said then that the "administration will adhere closely to the rule of law and only to the rule of law. We do not endorse any illegal activities." (PNA)