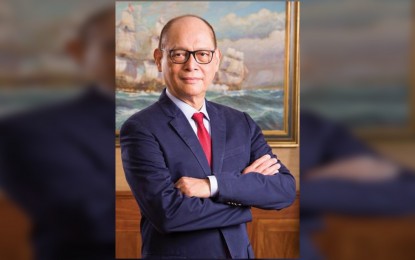 MANILA – Finance Secretary Benjamin Diokno on Monday told foreign investors and business leaders that the Philippine economy is resilient enough and that the government is doing its best to address post-pandemic challenges.
Diokno made the remarks during the Philippine economic briefing attended by the economic managers in Frankfurt, Germany that was streamed through various government agency Facebook pages.
The Finance chief noted that inflation is also a concern in the Philippines just like in other countries, but measures are being undertaken by the government to address the issue, such as managing prices by ensuring adequate supplies of agricultural products, and boosting the agriculture sector's capacity and productivity to help address the rising commodity prices, among others.
"We also are continuing the importation of necessary commodities to ease inflation," he said.
The government has allowed the continued importation of rice, sugar, and meat, which are among the primary factor for the elevated food prices due to supply issues.
Relatively, Diokno assured investors that the government has put in place a fiscal consolidation program to address the uptick in government liabilities, due in part to the increased borrowing to finance pandemic-related programs.
He identified three factors that will support the government's fiscal consolidation and one of this is the fact that "only a small fraction of our outstanding debt is exposed to interest rate resetting."
This, as bulk of the government liabilities are sourced from domestic fund sources, with around 75 percent of the borrowing program allocated to the domestic market.
"We already have anticipated the tightening monetary policy conditions when we formulated the interest rate payments in the 2023 budget," Diokno said.
He added that "government securities market is dominated by local players that are bank-centric and homogeneous in investment governance."
These, he said, are strong backing for the government's fiscal consolidation.
"We are confident that the Philippine economy has the ability to navigate the post-pandemic world amidst the strained global conditions," Diokno added. (PNA)