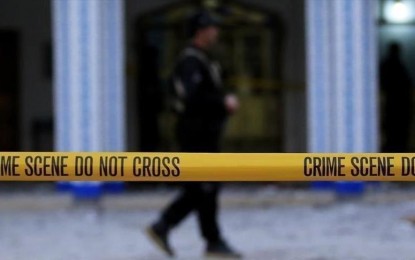 HOUSTON – Two students are dead after a shooting Monday in downtown Des Moines in the US state of Iowa.
Police said the shooting happened at a nonprofit agency called Starts Right Here, according to the Des Moines Register newspaper.
The students were found with critical gunshot wounds and taken to the hospital, where they later died. Investigators said a third person, an adult employee, was in serious condition.
Authorities said three people were taken into custody. Police chased down one suspect who fled the scene. The two others were found in a nearby parked car.
"It's terrifying. We're all worried. We went on lockdown," said Nicole Krantz, who worked in the office building next door.
"We were all told to stay away from the windows because we weren't sure if they caught the guy," she told the Register.
Police continue to investigate the shooting but said the victims were targeted.
"There was nothing random," said Sgt. Paul Parizek of the Des Moines Police Department. "The why is the one thing that sometimes we never know, unless somebody tells us the why."
"We are saddened to learn of another act of gun violence, especially one that impacts an organization that works closely with some of our students," said Des Moines schools interim Superintendent Matt Smith in a statement.
"Our thoughts are with any victims of this incident and their families and friends," he added. (Anadolu)