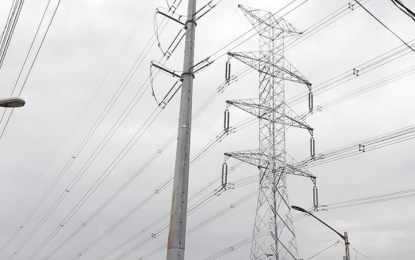 MANILA – Deputy Minority Leader and Basilan Rep. Mujiv Hataman on Tuesday filed a resolution, seeking a review of the operations of the National Power Corporation Small Power Utility Group (NPC-SPUG) in view of power outages in covered areas.
Hataman wanted a total review of the NPC-SPUG operations following its announcement of a reduction in electricity service in covered areas starting Feb. 1 due to fuel supply shortage and a delay in the subsidy payment of Universal Cost for Missionary Electrification (UCME).
He said this is a lingering problem among island-provinces like Basilan, saying residents have long been trying to endure the unreliable power service of the National Power Corp. (Napocor).
"Naniniwala ako na dapat na itong ireview para masolusyunan (I believe it should really be reviewed for solution)," Hataman said.
"Hindi naman tama na tanggapin na lang namin ang aming kalagayan. Baka dapat tingnan na natin ang batas at pag-usapan ang mga solusyon sa problema ng Napocor para hindi na paulit-ulit ang ganitong mga pangyayari (It's not proper for us to just accept our situation. Maybe we should look into the law and discuss probable solutions to the problem of Napocor to prevent recurrences of this kind of incident)," he added.
The resolution is asking the appropriate committee of the House of Representatives to review the Electric Power Industry Reform Act of 2001 (EPIRA), specifically on the operations of the NPC-SPUG with the end view of preventing the recurring power outages in isolated small island grids.
He said the problem persists not only in Basilan, but also in the island-provinces such as Sulu, Jolo and even Palawan, where tourism is affected if power outages occur.
The same problem, he said, was also discussed in the budget hearing last year.
"Hanggang ngayon ba hindi pa sila natuto sa paulit-ulit na problemang ganito? Wala silang ready na solusyon tuwing mangyayari ito? (Until now they still don't know what to do despite the recurrence of this problem? They do not have a ready solution every time it happens?)," Hataman said.
He said Napocor should look for a permanent solution to this problem.
"We don't need band-aid solutions, we need lasting, sustainable steps to plug the holes in the law," he added. (PNA)