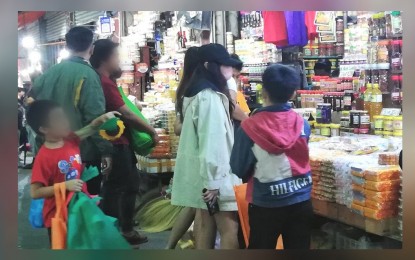 BAGUIO CITY – The Department of the Interior and Local Government (DILG) on Tuesday urged Cordillera local government units (LGUs) to help monitor the prices of basic commodities.
Araceli San Jose, regional director of the DILG in the Cordillera Administrative Region (CAR), said in an interview the reminder was to protect residents and tourists against excessive price increases.
"I enjoin our local chief executives (LCEs) and members of the local price coordinating councils (LPCCs) to conduct regular inspections of public and private markets," San Jose said.
She said price monitoring can also benefit tourists who are buying "pasalubong."
She said LPCCs will help in the implementation of suggested retail prices (SRPs) of basic food commodities, issuance of warnings and monitoring, transporting, movement and distribution of commodities.
The LPCCs are authorized by Republic Act 7581 or the Price Act to protect consumers by stabilizing the prices of necessities and prime commodities and prescribing measures to prevent excessive price increases, especially during emergencies and other similar occasions.
The LPCCs can also monitor and prevent excessive and unreasonable price spikes in agricultural goods, processed goods and medicines.
"The welfare of tourists, whose continued support for the tourists' destinations is critical to the tourism industry's recovery has to be cared for by assuring that they are not taken advantage of by unscrupulous traders," San Jose said.
The Department of Trade and Industry (DTI) regularly monitors prices in major establishments while the Department of Agriculture monitors prices of unprocessed agriculture products.
Recently, the DTI and the Baguio City government cautioned stall owners at the public market following complaints from tourists about packed strawberry products with damaged berries hidden in them and peanut brittle jars seemingly full from the outside but almost hollow on the inside. (PNA)