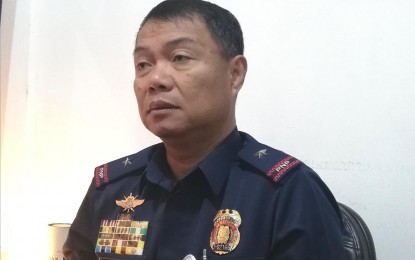 BAGUIO CITY – The Police Regional Office-Cordillera (PROCor) has recognized the local government units of Apayao and 11 towns for being the most peaceful places in the region.
PROCor regional chief Brig.Gen. Mafelino Bazar said in the an interveiw on Tuesday Apayao only logged 32 focused crimes in 2022.
Focused crimes are divided into crimes committed against persons like murder, homicide, physical injuries and rape while those included in the crimes against properties include robbery and theft of motor vehicles.
"Policemen and police units are recognized for their accomplishments but we also have to recognize police units and the local government units that recorded low crime incidents included in the focused crimes because it would reflect on the peace and order situation of the area," Bazar said.
"A recognition of a place being peaceful will also encourage visitors to visit, bringing in livelihood and income to the community," he added.
The town tagged as most peaceful was the municipality of Tubo, Abra.
"Tubo was logged as the most peaceful town in the whole Cordillera Region because there were no crimes reported in 2022 that are categorized as focused crimes," Bazar said.
Also included in the "peaceful municipality list" were Bucloc and Daguioman, both in Abra, for recording only one focused crime in 2022.
For sustaining a low record of focused crimes from 2018 to 2022, the PROCor also recognized the municipalities of Boliney, Luba, and Tineg in Abra; and San Quintin in Pangasinan, which have all consistently not recorded any focused crime in their areas.
The PROCor also recognized Barlig, Besao, and Natonin in Mt. Province; and Kabayan in the province of Benguet for registering zero focus crimes for 2022.
Bazar said common among the peaceful areas is their distance from the capital towns.
He attributed the low crime rate to the residents' distaste for people who cause trouble in the community.
Bazar also said the practice of community elders to settle disputes among the involved parties prevents the matter from escalating. (PNA)