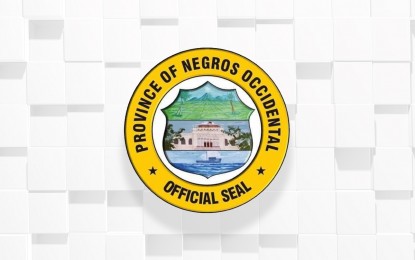 BACOLOD CITY – The Office of the Governor of Negros Occidental has affirmed its decision, dismissing four employees of the Office of the Provincial Agriculturist for using a government vehicle beyond office hours.
On Tuesday, a copy of the resolution, which was served by the Provincial Legal Office (PLO) to the respondents on Monday afternoon, showed that Governor Eugenio Jose Lacson denied the motion for reconsideration dated Jan. 17 to contest the original decision dated Jan. 3.
Ordered dismissed for an administrative case of grave misconduct were German Abihay and Ramelo Letran, both Engineer III; Rezin Palacios, Engineer I; and Maria Luisa Abano, project development assistant.
"After the resolution and upon receipt (of the copy), they have 15 days to file their appeal if they want to. It's their right to file before the Civil Service Commission regional office," Provincial Legal Officer Alberto Nellas Jr., who sits as the hearing officer and the signatory of the resolution, told reporters.
Records showed that the respondents made the driver wait for them until 8 p.m., after their official meeting at the Victorias City Hall on July 15, 2022 ended at 4:45 p.m., but they claimed that the discussion was continued in a nearby restaurant.
However, the driver "saw them engaging in a drinking spree", which the respondents also denied in the motion.
In the resolution, Nellas said "no new evidence has been discovered and submitted by the respondents" that "would materially alter or affect" the decision dated Jan. 3.
He noted that in the motion, "the facts of the case at hand and the arguments therein have only been reiterated from the position paper dated Oct. 27, 2023."
"Even though the respondents insist that the meeting at the restaurant was part of the official business, still, nothing was submitted or presented to support the claim," Nellas said.
He added that "no irregularities have been committed in this case", noting that the hearing body "adheres to pertinent provisions of the Local Government Code of 1991 and 2017 Rules on Administrative Cases in the Civil Service (RACCS)."
"The hearing body has properly applied the above cited laws along with other applicable laws and other government issuances, which were made the legal basis for the decision," he added.
In the Jan. 3 decision, it is stated the respondents' dismissal from the service "shall carry with it the accessory penalties of cancellation of eligibility, perpetual disqualification from holding public office, bar from taking civil service examinations, and forfeiture of retirement benefits as provided for under Section 57 (a), Rule 10 of the 2017 RACCS." (PNA)