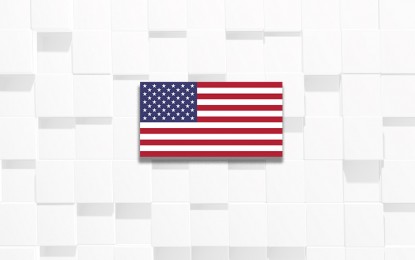 MANILA – The Philippines and the United States will begin the preparation to push for civil nuclear cooperation, an offshoot of President Ferdinand R. Marcos Jr.'s visit to the US in September 2022.
US Ambassador to the Philippines MaryKay Carlson said in an event of Makati Business Club (MBC) Tuesday that the two governments will kick off the first official consultations to prepare for 123 Agreement negotiations "in the coming weeks."
"Completing a 123 Agreement will allow for greater civil nuclear cooperation –including the export of nuclear technology," Carlson said.
As of 2022, the US government has 23 civil nuclear agreements including Argentina, Australia, Brazil, Canada, China, India, Indonesia, Japan, Kazakhstan, Mexico, Morocco, Norway, Russia, South Korea, Switzerland, Turkey, Ukraine, United Arab Emirates, United Kingdom, Vietnam and Taiwan as well as the International Atomic Energy Agency (IAEA) and the European Atomic Energy Community (Euratom).
The 123 Agreements establish a legal framework that only allows the transfer of US-origin special nuclear material as well as the export of nuclear fuel, reactors and equipment for peaceful use.
The civil nuclear cooperation also allows US partners to access sustainable and responsible nuclear programs of the US government.
"This will be the first step in bringing nuclear power online to help address the Philippines' energy needs," Carlson added.
In November 2022, Philippine Nuclear Research Institute (PNRI) director Carlo Arcilla said in an interview that the US is a critical partner for the country amid US' advanced technologies and experience in nuclear energy.
The Marcos administration has built on the executive order issued by former President Rodrigo Duterte that recognizes nuclear power as a reliable, cost-competitive and environment-friendly source of energy, and that nuclear power should be included in the country's energy mix. (PNA)