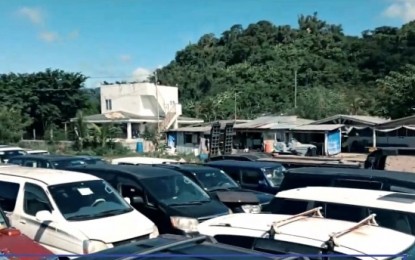 MANILA – Two lawmakers on Wednesday filed a measure seeking to protect the interest and promote the general welfare of the consumers by rationalizing and standardizing parking rates, depending on their nature, in all establishments across the country.
"The absence of such legislations regulating parking fees, (allows) the parking operators continue to exhibit anti-consumer practices since consumers are left with no choice but to enter these adhesive contracts," Davao City 1st District Rep. Paolo Duterte and Benguet Rep. Eric Yap said on their bill's explanatory notes.
Aside from exorbitant parking fees, they said the operators also exercise the waiver of liability which absolves them from the damage or loss of motor vehicle that is entrusted under their wing despite their costly charges to its customer.
They said it is the policy of the government to prioritize public safety and public welfare, as well as to protect the interest and promote the general welfare of consumers while allowing reasonable return on investment.
House Bill 5671, also known as the "Parking Operations and Fees Regulation Act," aims to regulate the operation and imposition of fees for the use of parking spaces and parking facilities in various establishments such as to accommodation, commercial services, food services, health services, retail services, educational institutions including independent parking enterprises and prescribing penalties for its violators.
"Towards this end, the State shall promulgate measures that will protect consumers who avail of parking facilities offered by business operators from unreasonable parking rates and fees," Duterte said.
Duterte added that given the rise in the number of motor vehicles in the country, including the return of on-site or face-to-face transactions, parking spaces becomes a basic amenity once a driver, or in a general sense, a customer visits a particular establishment, which includes but are not limited to, shopping malls, hospitals, schools, restaurants and other commercial buildings.
Yap, meanwhile, said while a number of consumer-friendly establishments do not charge their customers parking fees, some charge theirs with unreasonably expensive parking fees.
This generally results in the confusion of consumers on parking fees which may vary among establishments even those having the same nature or business, he added.
The measure covers all parking facilities of covered establishments for all types of vehicles such as but not limited to bicycles, motorcycles and automobiles.
Any establishment or person who violates the provisions the HB 5671 would be fined not less than PHP100,000 but not more than PHP300,000 per customer that is charged with a fee beyond the maximum rates imposed under the measure, or a suspension or cancellation of business permits and licenses or both, depending upon the discretion of the court. (PNA)