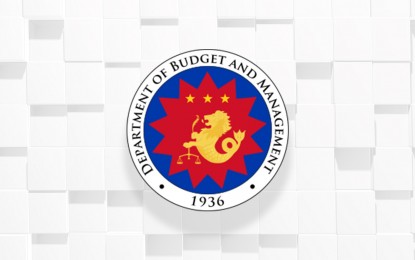 MANILA – The Department of Budget and Management (DBM) is set to convene representatives from national government agencies (NGA) and government-owned or controlled corporations (GOCCs) in a series of budget forums to prepare for the drafting of the 2024 budget proposal.
In a news release on Wednesday, DBM Secretary Amenah Pangandman said the budget fora will be held at the Philippine Convention Center (PICC) in Pasay City on Friday.
The conduct of the budget fora is part of the start of the budget preparation throughout the bureaucracy, following the issuance of Memorandum No. 145 or the National Budget Call, which signals the preparatory stage for the drafting of the National Expenditure Program for Fiscal Year (FY) 2024.
The National Budget Call was issued to all heads of departments, agencies, bureaus, offices, commissions, state universities and colleges and other national government instrumentalities.
Expected attendees of the forum include the heads of budget, accounting and planning units of NGAs and GOCCs.
"Our government agencies and GOCCs can be assured of the DBM's continued support as they prepare for their respective budget proposals. For 2024, as stated in our National Budget Call, the national budget will reflect the priorities and policy directions of the Marcos Jr. administration," Pangandman said.
Under the Budget Call, 2024 budget proposals should be embodied in the administration's Medium-Term Fiscal Framework (MTFF), the 8-point Socioeconomic Agenda and the Philippine Development Plan for 2023-2028.
FY 2024 budget should also emphasize infrastructure development, including the Build Better More program and digital and social infrastructure.
Starting this month, the DBM will conduct budget consultations with national government agencies and government corporations.
It will also conduct budget consultations with Regional Development Councils, civil society organizations, student/faculty associations and the Philippine Association of State Universities and Colleges starting February.
Earlier, Pangandman expressed commitment to the directive of President Ferdinand R. Marcos Jr. to ensure that no Filipino will be left behind.
She said full support will be given to the poorest and most vulnerable sectors by providing basic public services. (PNA)