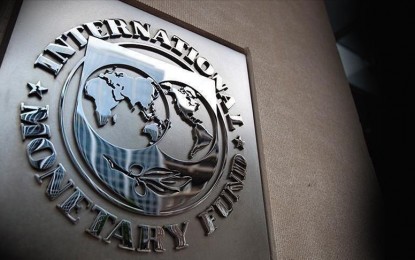 LUSAKA, Zambia – The International Monetary Fund (IMF) will urgently convene a new round-table with creditors to speed up debt negotiations for indebted countries, its head said on Tuesday.
IMF head Kristalina Georgieva said during her visit to the Zambian capital Lusaka on Tuesday the Southern African nation will be among countries invited to the roundtable as it seeks an urgent restructuring of its crippling USD13.4 billion external debt.
Options include haircut debt restructuring, stretched repayment periods and suspension of interest payments, among other considerations.
Georgieva said the roundtable will include the participation of China, which accounts for USD6.9 billion of Zambia's debt, other G-20 states, the World Bank and both new and old creditors.
"The round-table is expected to iron out issues that are causing delays to conclude debt restructuring negotiations for countries like Zambia," Georgieva said in an address to a Town Hall discussion at the University of Zambia.
Georgieva concluded her two-day visit to Zambia after the discussion, with the trip raising hopes that the country could clinch a memorandum of understanding (MoU) with private and bilateral creditors before the close of the first quarter of this year.
She also said the fund will help Zambia push for the MoU as the Southern African nation was due for an audit this March or April on the performance of a USD1.3-billion bailout obtained from the fund last August.
The IMF chief's Zambia visit coincided with that of US Treasury Secretary Janet Yellen. (Anadolu)