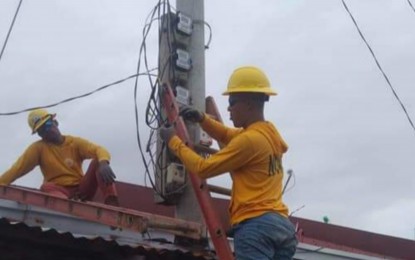 BACOLOD CITY – A decrease in generation charges has reduced the average residential power rates in northern and southern Negros Occidental for January, data on Wednesday showed.
The downward rate adjustments have been announced by the Northern Negros Electric Cooperative (Noneco) and Negros Occidental Electric Cooperative (Noceco) in separate advisories to their consumer members.
In the south, Noceco, which is based in Kabankalan City, reported an electricity rate of PHP16.4786 per kilowatt hour (kWh) in January, after a reduction of PHP0.9587 from the December rate of PHP17.4373 per kWh.
"The decrease in the total electricity rates is driven by the total generation charge, which was reduced by PHP0.7784 per kWh," the management said in its advisory.
It added that "the main factor in the decrease in generation charge is the PHP1.570 per kWh reduction in the (rate of) Palm Concepcion Power Corp. (PCPC)," Noceco's power supplier.
The strengthening of the Philippine peso against the US dollar contributed to the power supplier's computation of the prices passed on Noceco, it added.
Meanwhile, Noneco, whose main office is in Manapla town, said its residential power rate for January dropped by PHP1.2033 per kWh to only PHP15.6043, from PHP16.8076 in December.
This can be attributed to the decrease in generation rate from PHP10.1205 to only PHP9.0225 per kWh, the management said.
A reduction in fuel cost and the fuel discount of PCPC and Panay Energy Development Corp. contributed to the decrease in the power rate as well, it added.
Earlier, the Central Negros Electric Cooperative, which covers the cities of Bacolod, Bago, Silay, and Talisay; and the towns of Don Salvador Benedicto and Murcia, also reported a decrease of PHP1.0949 per kWh in its residential power rate for January due to lower generation charges and other costs. (PNA)