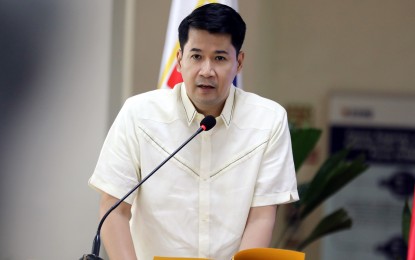 MANILA – The Department of Social Welfare and Development (DSWD) and the Office of the Presidential Adviser for Peace, Reconciliation and Unity (OPAPRU) on Monday conducted a sit-down meeting aimed to support the reintegration of the KAPATIRAN members into the society through the continuous provision and monitoring of social protection programs.
KAPATIRAN is composed of former members of the Rebolusyonaryong Partido ng Manggagawa ng Pilipinas/Revolutionary Proletarian Army/Alex Boncayao Brigade - Tabara Paduano Group (RPM/P-RPA/ABB-TPG).
In his message, DSWD Officer-in-Charge Eduardo Punay thanked OPAPRU for its continued support and guidance in the implementation of various peace programs of the Department.
Punay said proper coordination between the DSWD and the OPAPRU is necessary to strengthen their partnership for the succeeding implementing years.
Essentially, both agencies, he added, envision a mechanism that will ensure the sustainability and stable progress of the grants and other subsidies being provided to the KAPATIRAN member-beneficiaries. These include psychosocial services conducted by the DSWD-Program Management Bureau, and livelihood settlement and reinforcement grants extended by the DSWD-Sustainable Livelihood Program.
To date, all 727 members of the 12 KAPATIRAN Chapters were provided with livelihood settlement grants.
As the lead agency in social protection, the DSWD recognized the importance of a comprehensive case management program to better address the needs of the beneficiaries and further empower them and their families and communities.
The DSWD, likewise, noted that there are gender-differentiated and peculiar needs of former women rebels that need to be responded to.
The bilateral meeting concluded on Monday with definite steps towards the inclusion of gender and peace-sensitivity dimensions, the prioritization of children in conflict, the development of livelihood programs and the enhancement of psychosocial interventions to further support the KAPATIRAN members.
"Let's work hand in hand to sustain the government's efforts in attaining just and lasting peace by following through with our commitments in the peace tables," Punay said.
The DSWD and the OPAPRU committed to serve as instruments of peace and development not only for the KAPATIRAN but also, to the overall peace campaign of the government. (PNA)