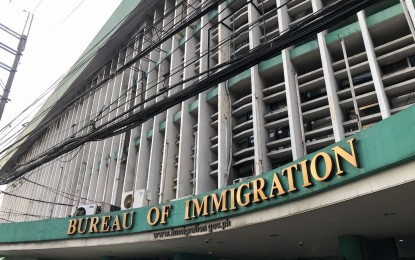 MANILA – The Bureau of Immigration (BI) on Wednesday vowed tough penalties for employees who would be found involved in human trafficking activities.
BI Commissioner Norman Tansingco said they support all actions against such illegal activities.
"We will not tolerate any such misdemeanor amongst our ranks. We are one with Senator Risa Hontiveros in her goal to rid the country of this societal ill," he said in a statement.
The BI chief reported before the Senate hearing of the Committee on Women, Children, Family Relations, and Gender headed by the lawmaker that they have relieved the immigration officer that recently approved the departure of three victims.
The victims claimed that their recruiter is in cahoots with the immigration officer, who was said to approve their travel for a fee.
Tansingco noted that his office will not stop until all those involved are removed from office.
"The fight against trafficking is a huge undertaking, and we have long been raising the that this should be tackled using a whole-of-government approach. We have to take it from its roots, and pull out this weed that destroys lives of our kababayans," he added.
During the hearing, victims recounted different modus operandi employed by traffickers to evade strict immigration inspection.
They also recounted the use of fake airport passes and fake immigration stamps, transiting via third countries, and traveling through backdoor channels to be transported in different Asian countries to work for crypto scam syndicates.
He then called on other government agencies involved in the fight against human trafficking to work together to identify, arrest, and file cases against illegal recruiters who prey on the vulnerabilities of people. (PNA)