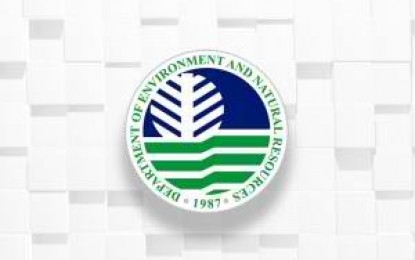 CITY OF SAN FERNANDO, Pampanga – The Department of Environment and Natural Resources (DENR) has partnered with two private corporations to boost forest protection in Bulacan.
DENR Regional Executive Director Paquito Moreno Jr. said on Wednesday Eagle Cement Corporation (ECC) and its wholly-owned subsidiary Solid North Mineral Corporation (SNMC) will adopt over 34 hectares of forestland areas in Barangay Talbak, Doña Remedios Trinidad town.
"The adoption of this forestland area adds a significant boost in our long-term forestland management, especially so that putting up a forest ranger station will be supplemental in our efforts to safeguard this area from any illegal forest activities," Moreno said in a statement.
He said a non-commercial nursery research center, a forest ranger outpost and a 2.15-hectare seedling nursery would also be established in the area.
The main activities in the area will include nursery development and the propagation of various seedlings to be used for tree-planting activities, he added.
Moreno said a memorandum of agreement (MOA) was signed by the DENR and the two firms last Jan. 9 to support environmental protection and improvement and ensure the long-term management of the province's forest lands.
Under the MOA, the ECC and SNMC will provide the funds for the development of the adopted area and ensure that seedling production will be continuous throughout the validity of the agreement.
The DENR, on the other hand, will provide the necessary technical and scientific assistance in nursery establishment and maintenance and seedling production.
Moreno said forest protection is one of the most challenging activities of the DENR, noting that partnership and collaboration with private firms are vital.
Aside from the private sector, he also cited the importance of strong collaboration and partnership with the police and military including the local government units and local communities to protect the forest lands. (PNA)