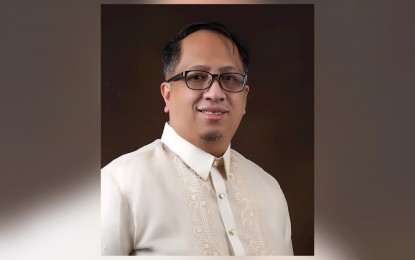 MANILA – Newly installed Philippine Institute of Volcanology and Seismology (Phivolcs) Director Teresito Bacolcol is seeking to address several challenges the agency have been dealing with in terms of manpower, capabilities and even fake news.
"One of the challenges that we have is the proliferation of fake news in social media during emergencies, which makes the public distrustful of disaster warning agencies like Phivolcs," Bacolcol told the Philippine News Agency (PNA) in an interview on Wednesday.
Phivolcs will make its presence felt more in the traditional and social media platforms to counter fake news and provide the public with correct information about the hazards in their localities, he said.
Bacolcol also sees a challenge in the agency's plantilla positions and manpower pool, saying they see an increasing demand for hazard and risk information from various private companies, other government agencies and individuals.

"Without security of tenure, there is always the possibility that the temporarily-hired staff will leave the institute," he said.

National governments are also requesting Phivolcs to assess government projects using the technologies that the agency developed.

"These requests put a dent to an already lean staff of Phivolcs conducting research, mapping and monitoring of hazards. Phivolcs has adapted by hiring temporary staff to handle technical support services, but this is not sustainable," he said.

He added that the Phivolcs needs denser volcano and seismic networks, noting that the country has 24 active volcanoes and 27 potentially-active volcanoes.

Of the 24 active volcanoes, only 10 are currently being monitored, and only two of these 10 are equipped with all the required station types.

Phivolcs has mapped numerous active faults transecting densely populated cities.

Bacolcol said in the last 10 years, some of these faults have generated 76 major and strong earthquakes, many of which cause damage.

"There is a need to increase the density of the Institute's seismic stations to better understand future earthquake occurrences," he said.

These challenges would be addressed only when the proposed Phivolcs modernization plan will be realized.

To do this, Bacolcol said the agency would actively push for the proposal's passage in Congress.

"For the meantime, we will continue with our partnerships with foreign institutions for knowledge and technology exchange through training, conferences, and other joint efforts in advancing our capabilities. We have existing collaborations with various foreign organizations from Japan, United States and Taiwan in the fields of volcanology and seismology. Some of these collaborations involve equipment donation and technical training," Bacolcol said.

Continuous efforts

Bacolcol admitted that he was apprehensive at first about his appointment. He assumed the post from former Department of Science and Technology Undersecretary and Phivolcs officer-in-charge Renato Solidum who was recently appointed as DOST Secretary.

"Secretary Renato Solidum Jr. did a very impressive job when he was at the helm of Phivolcs. The late Raymundo Punongbayan likewise made Phivolcs popular and effective. Their shoes are indeed too great to fill," he said.

He said Phivolcs would continue to provide information to ensure that people are well-informed of impending danger, specifically those that are related to earthquakes and volcanic activities.

He hopes for the public to continue supporting Phivolcs and its programs.

"Continue to be our partners in disaster preparedness as this is not just the business of our Institute. It is everyone's collective duty to prepare," Bacolcol said.
Bacolcol began his career in Phivolcs as a Science Research Specialist from 1997-2005. He was the agency's Associate Scientist in 2005 and became Director III in 2021.
He graduated from the University of the Philippines-Diliman in 1995 with a bachelor's degree in geology. He also earned a Diplôme d'études Approfondies in 1999 and his Ph.D. in Geology in 2003 from the Universite de Paris VI (Université Pierre et Marie Curie) in Paris, France.
He obtained a Diploma in Development Management from the Development Academy of the Philippines in 2016. (PNA)