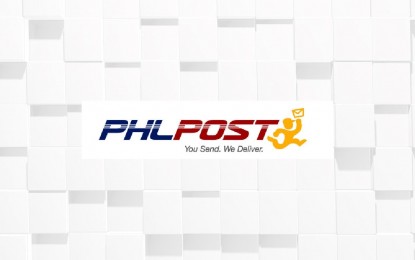 MANILA – The Philippine Post Office on Wednesday cautioned the public not to fall prey to a fraudulent phone call from individuals pretending to be part of the postal corporation.
In a public advisory, the Post Office said it will never call its clients for any financial transaction.
The Post Office warned that scammers are using their computer skills to configure calls and make it appear that these are legitimate calls from the postal corporation's Customer Service Hotline, (02) 8288-7678.
"This official number, however, is being used by the Post Office for the sole purpose of entertaining inbound calls from the mailing public who are tracing the whereabouts of their mail or parcels," the Post Office said.
"It is never used for outgoing or outbound calls for verifications on senders or addressees of postal matters," it added.
The warning was issued, after three private citizens recently went to Cebu Post Office to inquire about the dubious phone calls which were confirmed to be "spoofed or cloned calls with an end view of extortion."
The Post Office told the public not to entertain spoofed telephone calls by the scammer dubbed as "Mr. Vishing (voice phishing)," saying the scheme is to trick potential victims into giving personal information and money by instilling fear in them.
"Based on the initial information gathered, the modus operandi began in November 2022, asking would-be victims for their personal information through text or online messaging. In this case, the callers would then tell the targets that they 'had discovered an outbound mail or parcel containing illegal substances purportedly sent by the prospective victim through the postal service'. They then claim that these parcels are bound to Malaysia, Thailand or any foreign country but were allegedly 'shipped and intercepted at Cebu Central Post Office' or at any post office," it said.
"'Mr. Vishing' would then refer them to a 'local police' who would then use their social engineering skills to instill fear on these victims for them to avoid 'legal entanglements'. The victims are then duped or coerced (even by video calls) to shell out huge amounts of money for protection to avoid trial and possible imprisonment," the Post Office said.
The Post Office advised the public not to give personal information over the phone to avoid falling prey to "Mr. Vishing."
"It is best and wise to check first the authenticity of the calls, emails, or texts that they receive from proper and legitimate sources or can access valuable information available online against vishing, phishing and other frauds," it said.
The Post Office already informed the Department of Information and Communications Technology and the National Telecommunications Commission to investigate the fraudulent scheme.
It also sought the assistance of the Philippine National Police and its current telephone service provider to address the supposed package scam. (PNA)