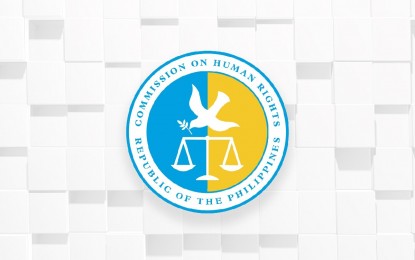 MANILA – The Commission on Human Rights (CHR) on Wednesday condemned the brutal killing of an overseas Filipino worker (OFW) in Kuwait.
In a statement, the CHR emphasized that "one death is too many" and there are many OFWs seeking refuge in shelters and awaiting repatriation.
This after the burnt body of Jullebee Ranara, 35, was found in the desert of Kuwait on Sunday.
According to the initial investigation report of local Kuwait authorities, the suspect is the 17-year-old son of Ranara's employers who is currently in their custody.
The CHR joined the Department of Migrant Workers (DMW) in monitoring the progress of the case and echoed the calls for the swift dispensation of justice against the perpetrator.
"The Commission acknowledges the swift action of DMW, through Secretary Susan Ople, who met with Jullebee's family and guaranteed necessary assistance from the government," it said.
In 2018, CHR urged the national government to "reflect and adopt the necessary reforms to strengthen and uphold the rights of migrant workers, especially those working as domestic workers," following the death of seven overseas Filipinos also working in Kuwait then.
"It is clear that full implementation of employment standards—including safe working conditions, timely remuneration, and protection from maltreatment—in line with migrants' human rights, must be demanded by the Philippines from foreign employers and other States," the CHR said.
The commission also emphasized that common approaches such as information sharing, access to legal aid and quick response protocols are of immense help to OFWs especially when faced with threatening circumstances.
Swift justice
Kabayan Partylist Rep. Ron Salo, chairperson of the House Committee on Overseas Workers Affairs, also condemned the killing of Ranara.
"I vehemently condemn the brutal and deplorable killing of our kabayan (compatriot), Ranara. I express my sincerest sympathies and condolences to her family and loved ones who are mourning her loss. We join them in prayers and calls that justice be swiftly served," Salo said in a statement.
Salo said the cruelty done against Ranara "should not go unpunished in order to serve justice and to deter similar incidents in the future
"We still have around 250,000 kababayans in Kuwait, with 70 percent of them working as domestic helpers," he said.
He said the successful prosecution of similar cases in the past, such as that of Jeanelyn Villavende in 2019, "should serve as a guidepost in prosecuting Ranara's perpetrator."
"We are very confident that the perpetrator would also be meted with the most stringent penalty allowed by Kuwait law," Salo said.
"In order to minimize similar incidents, we call on the DMW and the recruitment agencies to strengthen their monitoring efforts on the welfare of our OFWs. I am certain that before she was killed, there were signs or indications of possible abuse against Ranara, which if timely and properly addressed, may have averted her eventual killing. We need to be proactive in providing the necessary safeguards to protect the lives of our OFWs," he added. (with reports from Zaldy De Layola/PNA)