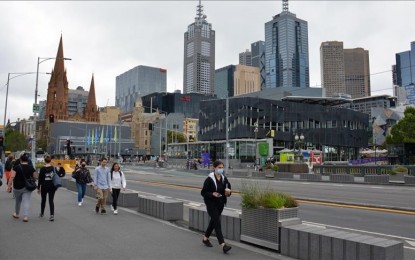 ISTANBUL –Australia's annual inflation rate was at 7.8 percent in the last quarter of 2022, the highest since 1990, official figures revealed Wednesday.
"The past four quarters have seen strong quarterly rises off the back of higher prices for food, automotive fuel and new dwelling construction," the Australian Bureau of Statistics said.
Fuel prices in Australia increased 13.2 percent on an annual basis in the last quarter of 2022.
In the October-December period, higher prices were recorded in food and non-food grocery products, reflecting elevated input costs for producers and high Christmas demand.
Across the country, rent prices were up 3.7 percent year-on-year, the data showed. (Anadolu)