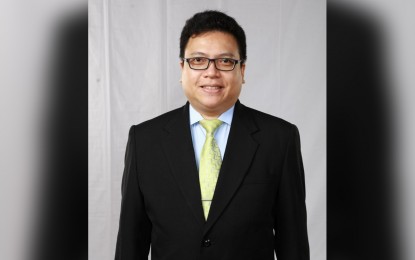 MANILA – The continued normalization of the Philippine economy, along with the impact of lower individual income tax, reform measures and demographic dividends, among others, are expected to fuel domestic growth this year.
In a report on Thursday, Rizal Commercial Banking Corporation (RCBC) chief economist Michael Ricafort said the economy continues to have "bright spots" such as the resilient overseas Filipino workers' (OFW) remittances, exports, near record-low unemployment rate and growth of the manufacturing sector.
The country's gross domestic product (GDP) slowed in the last quarter of 2022 to 7.2 percent from the previous three month's 7.6 percent amid the impact of elevated inflation.
The full-year average economic growth reached 7.6 percent, exceeding the government's 6.5 to 7.5 percent assumption.
"Philippine GDP growth estimate for 2023 could normalize to around 6-7 percent in 2023 and beyond with the stabilization of the GDP base/denominator (with no more lockdowns in 2022)," he said.
The government's 2023 GDP assumption has been lowered to between 6 to 7 percent from 6.5 to 8 percent given the impact of external developments, such as the projected recession of the United States economy.
Ricafort cited several factors expected to drive economic expansion this year, including demographic dividend, which is the result of having a large number of young and working-aged population.
He said gains from demographic dividend boost domestic growth since it "supports continued resilience of consumer spending", which accounts for at least 75 percent of the economy.
Ricafort said these gains can be achieved "provided the population becomes more productive, especially those in the labor force; as well as (a) good foundation on education, nutrition, and health care for the youth to prepare the next generation to become more economically productive in the future."
He said further cuts in individual income tax this year, as a result of the Tax Reform for Acceleration and Inclusion (TRAIN) law, "could lead to increased consumer spending, which accounts for at least 75 percent of the economy,."
This, Ricafort said, could "lead to faster economic/GDP growth; to also help ease the adverse effects of higher prices/inflation recently."
Meanwhile, Ricafort said expectations of continued robust growth of the domestic economy back further hikes in the Bangko Sentral ng Pilipinas' (BSP) key policy rates, which is "largely expected to match any future Fed (Federal Reserve) rate hikes).'
Any increase in the BSP's key rates, he added, could "help stabilize the peso exchange rate and overall inflation, as a policy priority." (PNA)