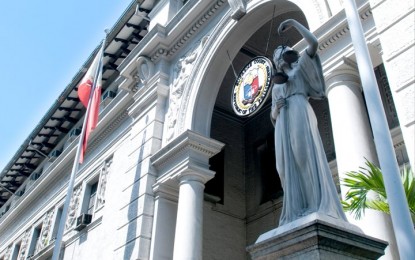 MANILA — The Supreme Court has reversed the decision of the Sandiganbayan and acquitted a former Panglao, Bohol town mayor of graft charges arising from a complaint filed by a resort developer.
In its decision published online on Jan. 20, the SC also reversed its June 10, 2020 decision and acquitted former Panglao, Bohol mayor Doloreich A. Dumaluan of graft charges filed by Bohol Resort Development Inc., which owns and operates the Bohol Beach Club (BBC), for refusing to issue a locational certification for the firm.
"Since petitioner had no authority to issue the locational clearance/ certification, his refusal to issue the same was therefore justified," the SC said in granting Dumaluan's motion for reconsideration.
In 2016, Bohol Resort Development sued Dumaluan for graft after the mayor's refusal to issue a locational certification.
Dumaluan reasoned, among others things, that he had an adverse claim over the property where the developers sought to construct additional facilities.
In the same year, the Sandiganbayan found him guilty of graft for his unjustified refusal to issue a certification on the basis of his personal interest. In 2020, the SC affirmed the conviction and ruled the mayor had the duty to approve the application of the developer since all the requirements had already been submitted to his office.
In its latest ruling the SC sided with Dumaluan's argument that at the time of the resort's application, the authority to grant the clearance was with the then Housing and Land Use Regulatory Board (HLURB) since the municipality at the time did not have a comprehensive land use plan (CLUP).
"As for petitioner's asserted interest in the property, the same is totally irrelevant to the primordial fact that at the time he was compelled to act on BBC's application, he did not have yet the authority to do so," the SC said. (PNA)