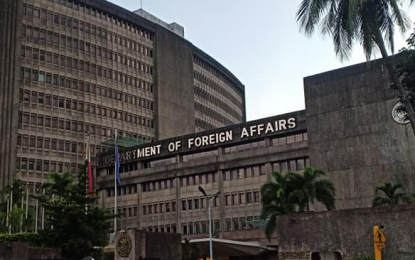 MANILA – The Philippine government is ready to assist in repatriating the remains of a Filipina transgender who was found unresponsive in her hotel room in New York City last Jan. 19, the Department of Foreign Affairs (DFA) said Thursday.
DFA spokesperson Ma. Teresita Daza said the deceased was of Filipino descent and was pronounced dead on arrival at a nearby hospital.
The cause of her death is still unknown.
"While (the Philippine Consulate General in New York) is unable at this time to determine the deceased's current citizenship, the Consulate nonetheless reached out to the next-of-kin in Davao and offered its assistance for the proper disposition of the deceased's remains," she said.
Initial reports identified the Filipina as Olivia Snow who was earlier reported as missing for a few days.
In a separate ABS-CBN interview in New York, Consul General Senen Mangalile said the consulate is waiting for the results of the still ongoing investigation.
"We have been in touch with the family and we have assured them that the consulate is here to support and to extend whatever assistance that they need. It is a sad and unfortunate thing that happened but we will get to the bottom of why and how it happened," he said. (PNA)