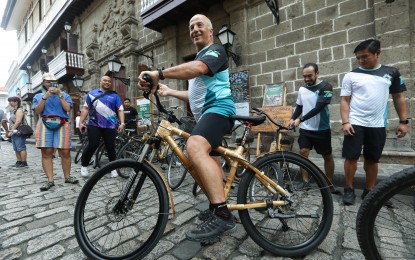 MANILA – "Am I going to get where I want to go?," Turkish-American adventurer and 15-Guiness World Record holder Erden Eruç once asked.
This is one of the few trying questions recalled by the 61-year-old adventurer Eruç as he shared his breathtaking yet historic circumnavigation experiences during his visit to Manila on Tuesday.
In an interview, Eruç disclosed how challenging it was to reach mainland Asia from the Crescent City in North America.
He said it took him around 80 days to reach Hawaii from Crescent City, California; and 129 days to Guam from Hawaii.
"The reason why I end(ed) up in the Philippines is because the winds require that I come to the Philippines. I intended to go from Guam, across the Celebes sea to Makassar Strait around Borneo to Singapore, was my intention," Eruc said.
"But the winds changed when I was on the water in February, so I decided that while I have control of the boat, I should aim for a port (where) I can land in Legazpi (city in Bicol region)," he added.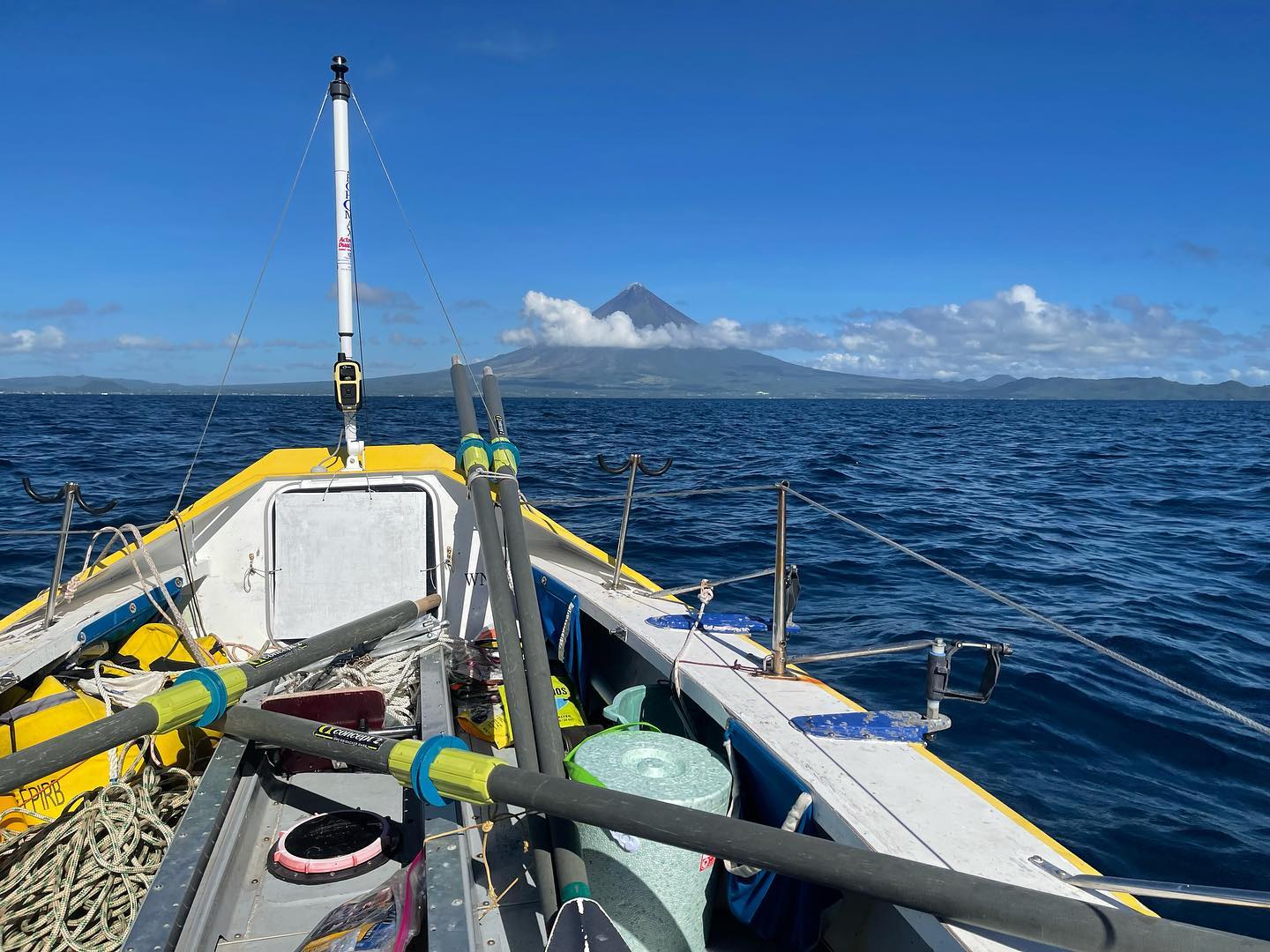 Eruç spent another 30 days rowing to Legazpi City from Guam, hence his arrival in March last year.
But before safely entering the Philippines, Eruç shared some episodes which best describe the risks of his ocean "adventure," not to mention he was crossing the seas by "human power."
"I had a knockdown. And I had the thinking that the seas were going to build up. As I was in the cabin sleeping, I had tied myself on the mattress to stay on the mattress, so I wouldn't be thrown at the ceiling," he said.
"Yes, I expected the wave (would) break my port side, and knock the board over. Just short of a roll, and caused some damage," he added.
Due to the big wave knockdown, his boat needed to be repaired so he could continue his travel to his next route.
"I have to repair those. We (need to) make sure that the electrical systems survive the long stay since March in Legazpi. And once I am satisfied that the boat is ready, which should be before we load (it) on the flatbed. I expect that it will be about three weeks to get to Vietnam," Eruc said.
From Legazpi, he has been continuing his land trip to Currimao town, Ilocos Norte province for his route launch to Vietnam.
"I need to launch on the South China Sea before the currents reverse. The Northeast monsoons are blowing right now. Once they seize, the current will start riding toward the east coast of China. And I don't necessarily want to go there, I don't have a visa for China. Timing is critical," he said.
Calculated risks, never a gamble
Asked if these circumstances scare or raise the fear of him dying alone in the wide seas, the adventurer admitted there were times of questioning but he also cited a simple approach effective for his decision-makings.
"These kinds of worries are always there. Because the sea is mighty, who drives the boat more than anything that I can overcome… All of these things are processed. It happens, and you just wait and see the outcome," he said.
Eruc uses this approach not only for the threats in the seas but also for the road mishaps he encounters in his land adventures.
"There are episodes that can be difficult, but all one has to do is say, I'll decide tomorrow morning," he added.
Moreover, Eruc also insisted that the effects of external hazards may be minimized through risk calculation and proper planning.
For his bicycle adventures, Eruc said he opts to ensure defensive riding to manage the risks.
"You just make sure that you stay alive. You avoid traffic. You don't make silly moves. And you make sure that the tricycles that make U-turns in front of you, don't do it at the wrong time. You make sure jeepneys don't squeeze you off the road," he said.
Eruc has also been using a preparatory system to ensure that his ocean routes shall be manageable.
"Preparations and having spare parts, having repair kits, and having the skills, having courtesy, having evacuation options, knowing where the nearest vessels are… Coordinate with the Coast Guards, all of those things are part of the game," he added.
Dream big
Besides physical prepositions, Eruç shared how these global and historical milestones have been so intimate to the making of his character, as he tries to overcome both the waves of the sea and life.
"Me looking back, I know that I was the one that could do it, but in the beginning, I didn't know. Self-doubt is normal, but by the time we finish it, we grow into the person who can. Dream big!" he said.
"So when we set ourselves big goals, then we have to move and leave some bounds. And each one of those steps becomes an accomplishment worthy of mention," he added.
Eruc also encouraged those inspired by his accomplishments to just commit to starting the journey.
"Once one is on a journey, then those that you need will show up around you. So in the beginning, there may be naysayers and doubters that know you as you are today, but they don't know who you will become after or during the journey. Those who will meet you along the journey see the new you as you evolve and grow, become the person who can do it," he said.

To date, Eruç has established 15 world records, and another three records waiting for certification.
Included in his world records are the First solo circumnavigation of the globe using human power; the First person to row the three major oceans –Atlantic, Pacific, and Indian; the First to cross the Atlantic Ocean from the southern to the northern hemisphere (solo east-to-west); and First to row across Indian Ocean mainland Australia to mainland Africa, among others. (PNA)