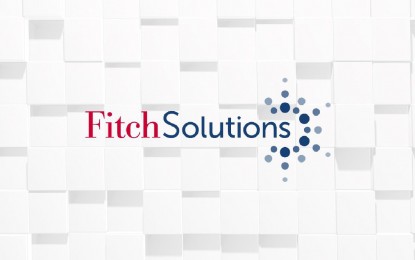 MANILA – Fitch Solutions said Philippine economic growth is expected to ease this year to 5.9 percent from 7.6 percent in 2022.
The research arm of Fitch Rating attributed this year's projected slower growth of the country's gross domestic product (GDP) mainly to inflation, monetary tightening of the central bank and the sluggish outlook on exports.
"High inflation alongside continued and significant monetary tightening is also likely to weigh on domestic economic activity in the coming quarters. The prospects of global demand remain tepid, which bodes poorly for the Philippines export outlook," the report said.
Commenting on the country's GDP performance in the fourth quarter of 2022, Fitch Solutions said the main drag on growth came from gross fixed investment, which decelerated to 6.3 percent year-on-year in the last quarter of 2022 from 9.9 percent in the third quarter of the previous year.
"This provide early evidence that the Bangko Sentral ng Pilipinas' aggressive monetary tightening cycle is already starting to weigh on investment prospects," it said.
It added further rate hikes "remain well on the cards".
On the other hand, Fitch Solutions is seeing exports growth to be temporary amid underlying signs of sluggish expansion.
It said year-on-year exports growth in fourth quarter of 2022 increased 14.6 percent, higher than the 13.4 percent in the third quarter, exports value was down by 9.7 percent year-on-year in December 2022.
"Indeed, the monthly trade data are already showing underlying signs of export sluggishness," Fitch Solutions said.
Meanwhile, Trade Secretary Alfredo Pascual said in a statement Friday that the Marcos administration is keen to sustain the economic growth this year by intensifying its investment facilitation activities.
"Our GDP will continue to grow as more and more investors come to the Philippines to explore business opportunities. We keep on with work on ease of doing business to attract more investors," Pascual said. (PNA)