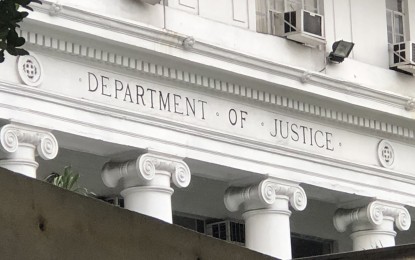 MANILA – The Bureau of Immigration (BI) will deport a Japanese national wanted in his home country for burglary.
In a press briefer sent to the media on Friday, Department of Justice (DOJ) Secretary Jesus Crispin Remulla said the BI will implement the proceedings against Inamura Kiyoto "as soon as we secure the needed clearances and travel document(s)."
Kiyoto is the subject of a summary deportation order dated Jan. 30, 2020 due to indictments for theft in Japan.
In the Philippines, he was charged with violation of Republic Act 9262 or Violence Against Women and Children (VAWC), but which was subsequently dismissed by the Makati Regional Trial Court (RTC) on Jan. 25
Kiyoto's superior in the burglary gang, Yuki Watanabe (a.k.a. Luffy), is facing a separate criminal charge before the Pasay RTC, also for VAWC.
He was likewise ordered for deportation on May 28, 2021 for illegally entering the Philippines and charges of counterfeiting official marks and theft in Japan.
The DOJ said Watanabe "will be deported after the dismissal of the case or service of sentence should he be found liable of the crime."
The DOJ instructed the BI warden facility to strictly monitor access and prohibit use of any communication device by Kiyoto as well as to confiscate any device used by any ward while in detention. (PNA)