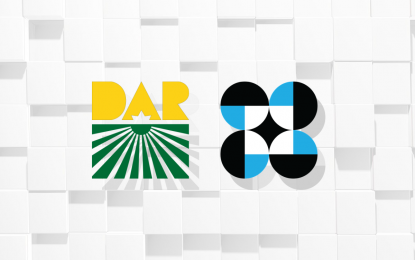 LEGAZPI CITY – The Department of Agrarian Reform (DAR) on Friday said agrarian reform beneficiaries (ARBs) in Barangay Bentuco, Gubat town in Sorsogon has received PHP247,000 worth of tools through the Department of Science and Technology's (DOST) Community Empowerment through Science and Technology (CEST) Program that aims to help expand their meat processing business.
"The 80 members of the Gubat Special Agrarian Reform Community Farmers' Association (GSARCFA) will now be able to improve their meat processing business with new tools that include a 7-liter stainless steel double sink sausage stuffer, heavy-duty meat slicer, 6-liter food processor and emulsifier, heavy-duty steamer, 50-liter capacity pressure cooker, industrial type heavy duty stove, blow torch, heavy-duty tabletop vacuum sealer, stainless steel food steamer (1 set each), 24 pieces pear shaped ham holder, and 12 pieces of multi-purpose plastic crates," said DAR-5 spokesperson Gerard Buensalida in an interview.
He said CEST is a DOST-initiated project that provides packages of science and technology interventions aimed at transforming rural communities into progressive, empowered, and resilient communities.
Bentuco, one of Gubat's most vulnerable communities, was among the first to receive CEST in Sorsogon.
Buensalida said the project, which was turned over last Jan. 20, aims to use semi-mechanical technology to improve the quality of meat products, explore new strategies to extend their shelf lives, and promote the adoption of hazard analysis critical control points (HACCP) and food safety.
In a separate interview, Engr. Sandro B. Noguera, DOST Sorsogon director, said the kits will complement the innovative and appropriate technology-based livelihood opportunities that the agency wishes to establish in communities.
Noguera said DOST Sorosgon will conduct technical assistance training for the member beneficiaries.
"We will provide training, the basic knowledge of meat processing, such as ham, bacon, enhanced tocino and longganisa making," he said.
Noguera hopes to facilitate more livelihood trainings in the province of Sorogon that will help their potential and earn more for a living.
After the meat processing facility, Noguera said they will also turn over the Smoke Fish processing facility.
When dealing with food processing, the DOST emphasized the importance of ensuring food safety norms to meet international standards.
OIC-Provincial Agrarian Reform Program Officer I Liza B. Repotente expressed her appreciation to DAR, DOST, and the local government unit for yet another fruitful partnership agreement forged and successfully implemented.
Repotente said the DAR is constantly looking for ways to get locally grown products directly to suitable markets to increase their exposure and commercial viability.
GSARCFA started their meat processing business in 2019, producing and selling longganisa, tocino, siomai, and lumpiang shanghai to the district jails, Gubat LGU, trade fairs, and local buyers.
With the latest assistance, the farmers' group intends to increase production soon. (PNA)