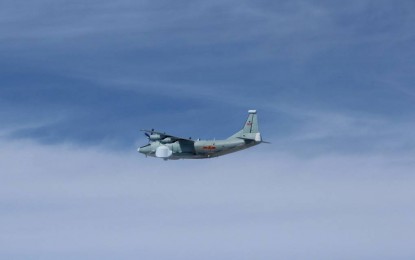 HONG KONG/XIANGGANG – Seven Chinese aircraft and four ships were spotted around Taiwan, the Ministry of National Defense said Friday.
"Today, as of 06:00 a.m., seven aircraft and four ships of the PLA [People's Liberation Army of China] were spotted around Taiwan," the ministry said in a statement.
The island's armed forces are keeping a close watch on the situation while aircraft, the naval forces and ground-based surface-to-air missile systems have gone on heightened alert, the statement says.
It was reported that a Chinese Y-8 anti-submarine warfare aircraft and a BZK-005 unmanned aerial vehicle entered the island's air defense identification zone from the southwest.
The Chinese army has been regularly patrolling the waters around Taiwan in recent months as the tension in the Taiwan Strait intensified after then-US House Speaker Nancy Pelosi visited Taipei in August last year. The visit has drawn sharp criticism from Beijing. (TASS)