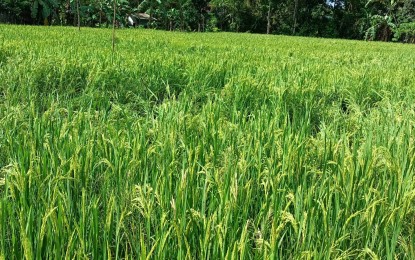 ILOILO CITY – The Philippine Rice Research Institute (PhilRice) of the Department of Agriculture (DA) has allocated 430,196 bags of certified inbred seeds to 223,156 farmers in Western Visayas regionfor this wet planting season.
James Earl Ogatis, chief of the Regional Agri-Fishery Information Section of DA Western Visayas, on Friday said Iloilo province has the highest allocation with 166,351 bags, followed by Negros Occidental with 101,216 bags, Capiz has 63,391 bags, Antique will get 55,735 bags, Aklan with 31,975 bags, and Guimaras with 11,528 bags.
"The allocation per province was determined based on the rice area. Our allocation was higher when compared with last year's 291,219 bags since Iloilo and Guimaras were already included. Last year the focused for the two provinces was high-breed rice," he said in an interview.
The seeds will be delivered by PhilRice to the provinces which, in turn, will coordinate with municipal agricultural offices for the distribution to farmers starting in March.
"As per information from PhilRice during our meeting yesterday, the seeds have been positioned because we have rice growers in the province where our seeds are being sourced out," he added.
The seeds to be distributed are listed in the Registry System for Basic Sectors in Agriculture under the Rice Competitiveness Enhancement Fund Program.
The wet planting season starts on March 16 and until Sept. 15.
The provision of certified seeds is expected to help sustain production in the region. (PNA)