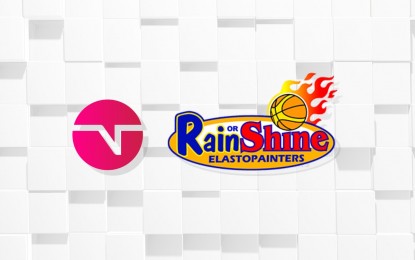 MANILA – TNT crawled back from 18 points down to beat Rain Or Shine, 105-100, in the PBA Governors' Cup at Ynares Center in Antipolo on Friday night.
The Tropang Giga dropped 44 points in the third quarter, or more than their entire first-half output of 36, before holding the Elasto Painters to just 16 points in the fourth quarter.
Jalen Hudson and Mikey Williams each scored 24 points to go with 14 and 10 rebounds, respectively, for TNT, which joined Converge and Meralco on top at 2-0.
Williams came close to a triple-double as he also dished out seven assists, while RR Pogoy added 22 points, three rebounds, one assist, one steal, and one block.
Michael Qualls sizzled for 35 points, 17 rebounds, five assists, two steals, and two blocks but his performance went down the drain as ROS dropped to 0-2.
In the first game, Blackwater averted a Phoenix end-game comeback for a 108-105 win.
The Bossing were in control for most of the first three quarters but had to turn it up a notch late in the fourth to withstand the Fuel Masters' final hurrah.
Up 79-69 entering the fourth, Blackwater saw its lead chipped away by Phoenix, with a Tyler Tio putback putting the Fuel Masters on top, 98-97, with 1:40 remaining.
However, Shawn Glover quickly put the Bossing back ahead, 99-98, in the next play – a stepback baseline jumper with 1:17 left.
Jvee Casio then seemingly scored the dagger, a buzzer-beating long two from the right corner for a 101-98 cushion with 43 seconds left.
Phoenix still put up a fight behind a triple from Tio and a layup from Encho Serrano even as Glover kept the door open for the team to force overtime after splitting his free throws with six seconds left.
With no timeout left, Tio was forced to dribble the full length of the court for a desperation heave that only hit the rim as time expired.
Glover finished with 31 points on 13-of-20 shooting, 13 rebounds, three assists, two steals, and two blocks for Blackwater, which snapped a seven-game losing streak dating back to the Commissioner's Cup.
Baser Amer added 17 points, one rebound, and two assists, while Ato Ular chipped in 14 points, 11 rebounds, two assists, and one steal.
Yousef Taha contributed 10 points, 13 rebounds, and three assists off the bench in his best game with Blackwater.
Du'Vaughn Maxwell produced 37 points, 17 rebounds, four assists and six blocks for Phoenix, which also fell to 0-2.
The scores:
First Game
BLACKWATER 108 – Glover 31, Amer 17, Ular 14, Taha 10, McCarthy 9, Hill 6, Banal 6, Ayonayon 5, Casio 5, Ilagan 3, DiGregorio 2, Torralba 0, Escoto 0, Suerte 0
PHOENIX 105 – Maxwell 37, Tio 15, Perkins 13, Alejandro 10, Serrano 9, Soyud 5, Manganti 5, Garcia 5, Jazul 2, Muyang 2, Camacho 2, Go 0
Quarters: 25-18, 54-45, 79-69, 108-105
Second Game
TNT 105 – Hudson 24, M.Williams 24, Pogoy 22, K.Williams 13, Chua 8, Castro 7, Tungcab 5, Khobuntin 2, Varilla 0, Montalbo 0, Ganuelas-Rosser 0
RAIN OR SHINE 100 – Qualls 35, Nambatac 17, Torres 13, Asistio 10, Belga 7, Demusis 4, Caracut 3, Norwood 3, Borboran 2, Ildefonso 2, Ponferrada 2, Yap 2, Nieto 0
Quarters: 17-20, 36-49, 80-84, 105-100 (PNA)