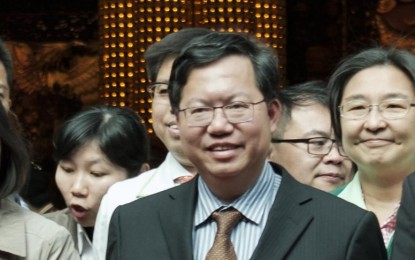 ISTANBUL –Taiwan on Friday appointed its former Vice President Chen Chien-jen as the island nation's new prime minister.
He replaced Su Tseng-chang, who stepped down last week.

Taiwan's President Tsai Ing-wen told a news conference in Taipei that Chen, 71, was the "best person to unite the nation at a time when Taiwan faces various challenges ahead."
"As a benevolent, selfless, and dedicated person, Chen is the most suitable candidate to lead the Cabinet," Tsai added.
Chen served Tsai's deputy in her first term between 2016-2020.

The incumbent Cabinet is expected to last until the end of January when it will hand over reigns to Chen's team.
Change in the Cabinet comes after the ruling Democratic Progressive Party (DPP) faced heavy defeat in local elections last November.
An epidemiologist-turned-politician, Chen joined the DPP in February last year.
He also served as vice president of the Tapei-based research institute Academia Sinica, head of the National Science Council, and leader of the Health Department under former President Chen Shui-bian's administration.
Earlier, Chen ran for the vice president's post alongside Tsai as a nonpartisan candidate in the last general elections. (Anadolu)