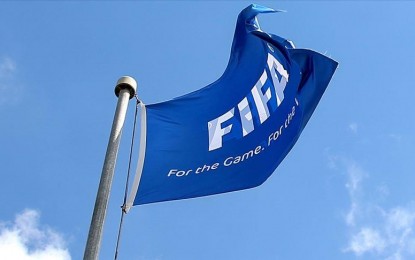 ANKARA – Four Uruguayan national football team players were suspended Friday and fined for incidents after the team was eliminated in the group stage at the 2022 FIFA World Cup in December.
FIFA said its Disciplinary Committee decided to sanction defenders Jose Maria Gimenez and Diego Godin, goalkeeper Fernando Muslera and forward Edinson Cavani for misconduct and behavior after the match against Ghana.
Uruguay beat Ghana 2-0 in a Group H match on Dec. 2, however, it was not enough for the South American nation to qualify for the Round of 16 in Qatar. After the match, several Uruguayan players were frustrated and lost control while arguing with the referee because of controversial decisions made during the match.
FIFA said Gimenez and Muslera were given four-match suspensions and each fined 20,000 Swiss francs (USD21,700).
The committee banned Godin and Cavani for one match each. Godin and Cavani were ordered to pay a fine of 15,000 Swiss francs.
The suspensions will be carried out during Uruguay's next official matches.
Uruguayan football body will also suffer a "partial stadium closure (the stands behind the goals) at its next FIFA 'A' international match as host association," and was also hit with a fine of 50,000 Swiss francs.
Uruguay players hounded the referee in the Ghana match once the final whistle was blown.
Cavani punched the VAR monitor as he lefts the pitch.
Uruguay finished their group in the third spot with four points. Ghana had three. Both were eliminated from the tournament. Portugal and South Korea were the two best teams in the group and moved on to the last 16. (Anadolu)