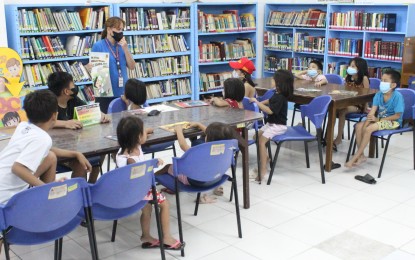 MANILA – A recent education summit in Baguio City revealed that only four out of 10 students in Grades 4 to 7 aged 9 to 12 can properly read or write in English, based on the results of tests done from 2021 to 2022.
The same tests showed that less than half of learners from Grades 3 to 7 aged 8 to 9 could read or write in Filipino.
In Cagayan province, a survey posted on its official website on Jan. 9 said 12.72 percent or 29,529 out of 231,667 learners enrolled in public schools cannot read.
The literacy rate in the province is 49.52 percent, bared the 2017-2018 Early Language, Literacy and Numeracy Assessment .
According to a World Bank study in 2022, prolonged school closures worsened learning inequality among children.
"Evidence is mounting that children from lower socioeconomic backgrounds and other disadvantaged groups are suffering larger learning losses. Children with the most fragile grasp of foundational literacy before the closures are most likely to have suffered larger learning losses," the study said.
Alarmed over the reports, Senator Sherwin Gatchalian said in a news release on Sunday that he wants local government units (LGUs) to play a major role under his Senate Bill No. 473 or the National Literacy Council Act which will assign Local School Boards (LSBs) as de facto local literacy councils.
The measure seeks to strengthen the Literacy Coordinating Council (LCC), which will continue to serve as the lead inter-agency coordinating and advisory body on the formulation and implementation of measures to accelerate the universalization of literacy.
The bill will task the LCC to formulate a three-year roadmap on achieving illiteracy in communities and LSBs a local roadmap based on the Council's three-year roadmap.
As a result of the studies, Baguio City Mayor Benjamin Magalong emphasized the community's role to help the children who have difficulty reading and writing in English while Cagayan Governor Manuel Mamba issued Executive Order No. 1 directing local executives to support the Department of Education's learning recovery plans.
"Ang isang batang hindi marunong bumasa ay problema ng buong bansa. Sa pagsugpo natin ng illiteracy, mahalaga ang papel ng ating mga lokal na mga komunidad (A child who can't read and write is a nation's problem. To fight literacy, the local community should play a big part)," Gatchalian said. (PNA)