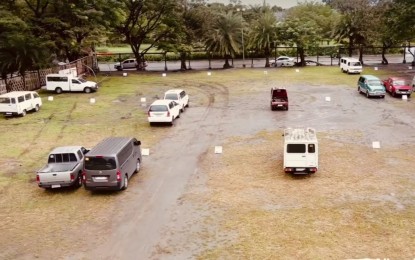 BACOLOD CITY – The city government here conducted a physical inventory of its serviceable vehicles over the weekend in preparation for the launch of a ride-hailing service for efficient use of government-owned vehicles.
Mayor Alfredo Benitez said he introduced the MABB Cab to the city drivers ahead of the system's operation next week.
"It is like the ride-hailing app (applications). Each city government office can book a service vehicle through the app," he said in a statement.
Since not all vehicles transport personnel on official business daily, a vehicle not in use can be booked by other offices when needed.
"This is also one way of monitoring the condition of our vehicles and ensuring that all the drivers of the city government are servicing all the offices in need," he said.
The MABB Cab system is patterned after the Negros Occidental provincial government's Capitol Cab, a ride-hailing service with a digital booking application that handles the travel demands of provincial government employees on official business.
Based on the list of the General Services Office, the city has around 500 serviceable vehicles but only 378 units have been accounted for so far.
"We are looking for the 122 units so we can conduct a proper inventory of our vehicles," he said. (PNA)