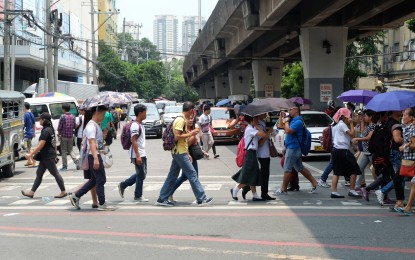 MANILA – Senators supported the proposal of the Department of Finance (DOF) to sell government assets to fund the proposed Maharlika Investment Fund (MIF) but said non-performing or problematic properties should go first.
In separate statements, Senators Grace Poe and Sonny Angara said the sale must be transparent and the proceeds of the sales well-accounted for.
"(The sales) should directly go to the intended fund," Poe said.
She cited the casinos being run by the Philippine Gaming and Amusement Corporation (PAGCOR), which carry no risk to the public "unlike if initial investments are sourced from government reserves, which is not only wrong but dangerous."
Angara added that government properties that are not in use or developed can still benefit the people but only though transparent transactions.
In an interview on the sidelines of the economic briefing in London last week, DOF Secretary Benjamin Diokno said proceeds from the privatization of state-owned assets like casinos and power plants can raise funds for the MIF.
The Senate Committee on Banks, Financial Institutions and Currencies, chaired by Senator Mark Villar, will start the discussions on the proposed MIF on Wednesday.
The House of Representatives approved the MIF on Dec. 15, 2022, with 90 percent or 282 out of the 312 House members named as co-authors.
Speaker Martin Romualdez, the principal author, said the inclusion of more safeguards against possible abuse and fraud "is our way of addressing the concerns of our people."
"The proposed sovereign wealth fund will help President Marcos keep the country on the high-growth path. We want to assure the public that the management of the fund will follow best practices and the principles of transparency and accountability," he said after the bill's approval.
The final House version listed PAGCOR, Land Bank of the Philippines, Development Bank of the Philippines and Bangko Sentral ng Pilipinas as MIF contributors. (PNA)