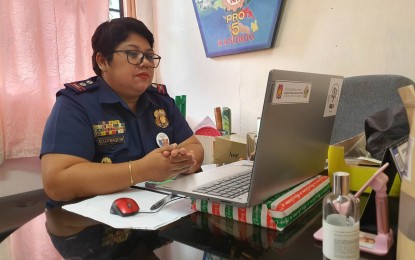 LEGAZPI CITY – The Police Regional Office in Bicol (PRO-5) has arrested 176 wanted persons during seven days of Simultaneous Anti-Criminality Law Enforcement Operations (SACLEO) across the region.
Lt. Col. Maria Luisa Calubaquib, PRO-5 spokesperson, said Monday the apprehended individuals during the Jan. 23-29 operations include three most wanted persons at the regional level.
"Under regional level for most wanted persons, Sulpicio Parpan Camato, 50, No. 4 most wanted for two counts of qualified rape and 10 counts of rape, followed by Dinnes Montañez, 42, No. 5 regional most wanted person accused for the crime of statutory rape, and qualified rape, and Christian Neo Navarrete of Naga City, No. 6 most wanted person for the crime of rape and violation of anti-child pornography act of 2009," Calubaquib said in a statement.
On the campaign against illegal drugs, Bicol anti-drug operations netted 35 drug personalities nabbed in 36 operations.
"Some 127.1260 grams of shabu and 40.9401 grams of marijuana with an estimated value of PHP869,369.60 were also confiscated from the suspects," Calubaquib added.
PRO-5 regional director Brig. Gen. Rudolph Dimas lauded the efforts and accomplishments of the operating teams which he said manifest their active participation in making Bicol safe and secure. (PNA)