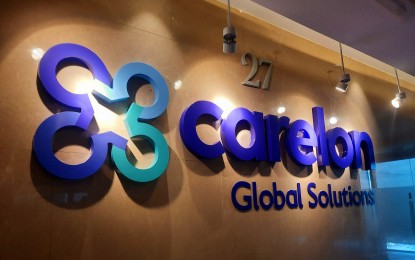 MANILA – Carelon Global Solutions Philippines, formerly Legato Health Technologies Philippines, Inc., has expanded aggressively during the pandemic, its executive said.
Speaking on the sidelines of the rebranding event in Taguig City on Monday, Carelon Philippines country head Nora Terrado said the company's full-time employees (FTEs) grew from 800 in 2020 to 7,000 in 2022.
"It was a challenging period during the pandemic, but we were scaling up. We were in growth mode despite the pandemic," Terrado told the Philippine News Agency.
She said the growth of the BPO firm in the Philippines was driven by demands from health insurance and healthcare companies in the United States seeking to improve their administrative efficiency and for their customers to have better access to health services.
Terrado shared that Carelon targets to hire 1,500 more talents with clinical expertise in the next two years. They will be trained and will be equipped with data analytics skills.
"With the changing needs in the healthcare industry, nursing jobs are no longer limited on the bed side," the executive said.
She added that Carelon is investing in upskilling its workforce, specifically training them to utilize data in analyzing health cases.
Terrado, who is a former senior trade official, added that the Philippines still offers vast opportunities in the business process outsourcing (BPO) sector, and the industry is not yet in its sunset period.
"It's sunset if we don't evolve with them," she emphasized.
Carelon also has presence in the Philippines, India, Ireland and Puerto Rico with 25,000 FTEs serving the US market. (PNA)