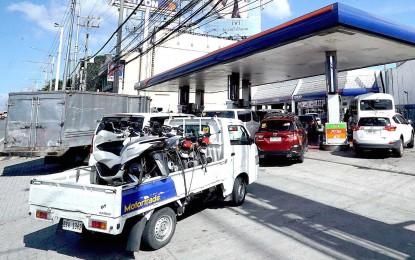 MANILA – Motorists would have to pay more for fuel as pump prices would increase for the third consecutive week effective Tuesday.
In separate advisories on Monday, Clatex, Cleanfuel, Jetti, Seaoil, and Shell said they will increase PHP1.30 per liter on gasoline prices and PHP1 per liter on diesel prices.
Caltex, Seaoil and Shell will also hike kerosene prices by PHP1.35 per liter.
Other industry players are expected to roll out the same price hikes.
Industry experts said the global market is reacting positively on the easing of Covid-19 restrictions in China, hoping that this will drive demand for oil.
With the increasing demand and supply constraints amid geopolitical tensions, these developments are expected to support global oil prices. (PNA)