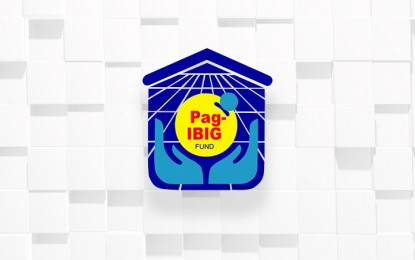 MALASIQUI, Pangasinan – The Home Development Mutual Fund (Pag-IBIG Fund) is allocating PHP1.5 billion for the housing program in the Ilocos Region and Cordillera Administrative Region (CAR) from this year until 2028.
In a forum hosted by the Philippine Information Agency Ilocos Region on Monday, Pag-IBIG housing division chief Ferdinand Jacildone said the PHP1.5 billion is equivalent to 1,100 housing units that can be availed of by the members in the different housing programs being offered by the agency.
"They (members) may avail through the local government units or contractors," he said.
Pag-IBIG Ilocos Region housing business center chief Meriam Pamittan, on the same forum, said Pag-IBIG aims to provide decent shelter to every Filipino family and also to support the national government's program under President Ferdinand Marcos Jr.'s administration, the Pambansang Pabahay para sa mga Pilipino.
"This is to address the housing problem in the country. The government has allotted a total of PHP250 billion or 227,000 housing units until 2028," she said.
She added that only members can avail of the housing programs and it will only take 17 days to process if requirements are complete and are without any problems.
"With Pag-IBIG's housing program, there is insurance as long as the account is updated," she said.
A housing clinic is being held in La Union province from Jan. 20 to Feb. 3 where members and other interested individuals may ask queries and the members may even bid for acquired assets for sale.
"We are reaching members and incoming members by having one-on-one talks with them through the housing clinic," she said.
The flagship housing program of the Marcos administration is backed by several government financial institutions (GFIs) including the Pag-IBIG Fund. Others were the Land Bank of the Philippines, the Government Service Insurance System, the Development Bank of the Philippines, and the Social Security System.
The program also gained the support of the country's private developers' groups, like the Subdivision and Housing Developers Association Inc., the National Real Estate Association Inc., and the Organization of Socialized and Economic Housing Developers of the Philippines. (PNA)