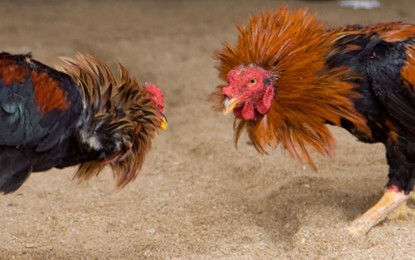 MANILA – Investigators continue to piece all evidence and links that will lead them to pin down the suspects in the case of the 34 missing sabungero (cockfighting aficionados).
However, the mother of two suspects, also filed criminal and administrative charges against National Bureau of Investigation (NBI) agents for alleged torture and trumped up charges against her sons.
Department of Justice Secretary Jesus Crispin Remulla said investigators are reviewing all available evidence after "an angle that did not pan out well."
"We are not stopping. We are still looking at the other evidence that we can use," Remulla told reporters.
Joyce Manio filed a complaint-affidavit before the Office of the Deputy Ombudsman for the Military and Other Law Enforcement Offices against lawyers Ross Jonathan Galicia and Eduardo Ramos Jr.; and agents Levi Mora Orille, Aubrey Cosidon, Eigelbert Pulan, Abner Dotimas, Nestor Gutierrez, Allan Ernesto Elefante and Gary Menez of the NBI-Task Force Against Illegal Drugs.
The nine NBI personnel were sued for sexual assault, planting of evidence, torture, graft, incriminating innocent persons and delay in the delivery of detained persons to the proper judicial authorities.
Aside from the criminal charges, the NBI agents were slapped with administrative charges for serious dishonesty, grave misconduct, oppression, conduct prejudicial to the best interest of the service, sexual harassment and violation of the Code of Conduct and Ethical Standards of Public Officials and Employees.
Nicacio and Nicholes, Manio's sons, were arrested on June 8, 2021 for their alleged participation in the abduction and disappearance of online cockfight workers Johnver Francisco and Frank Tabaranza in Meycauayan, Bulacan two months earlier.
Manio said the NBI-TFAID arrested her sons at their house in Barangay Santolan, Pallocan, Batangas City on June 8, 2021 without providing reasons or warrants of arrest.
In one of her visits, Manio said her sons told her they were being beaten up by the agents; presented with illegal drugs, mobile phones, watches, and guns that were supposedly confiscated from their house; and forced to sign documents without explaining what they were for. (PNA)