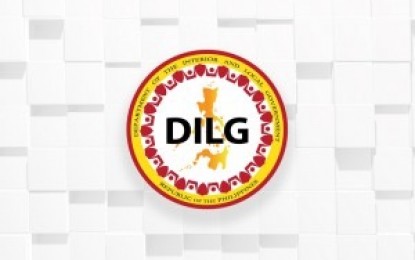 LUCENA CITY – The Department of the Interior and Local Government (DILG) in Quezon province launched on Monday an online program dubbed "Bay-tu-ah", which is derived from a common expression in the northern part of the province which means "ano ba ito?" or "what is this"?
According to Ashton Garcia, a member of the Provincial Communications and Information Team (PCIT) of the DILG-Quezon, the project aims to inform the people about the programs and projects of their agency through the social media platform.
"In a three to four-minute video clip, our office will relay to the public our most recent project, interact with the netizens, and inquire about the immediate needs of all barangays of Quezon," Garcia said.
For its pilot episode, Bay-tu-ah discussed the recently conducted programs in Barangay Lavides in the town of General Luna.
The video informed the public about the two primary needs of the barangay: roads and barangay health stations. It said these concerns were immediately addressed by government agencies through the construction of roads and establishment of potable water stations funded by the Support to Barangay Development Program (SBDP).
Garcia said Bay-tu-ah will be uploaded every third Monday of the month, at 3 p.m.
Meanwhile, the provincial government will launch this week its latest project to promote fitness and wellness among its employees.
At the flag-raising ceremony on Monday, Provincial Sports Office head Aris Mercene announced the details of a zumba session under the "Balik-Alindog" program of the provincial government.
He said this is an initiative of Governor Angelina Tan to shake off the unhealthy effects of the pandemic and promote healthy practices for the employees.
"This is voluntary and open to all the employees who want to exercise and interact with co-workers," Mercene said in an interview.
The zumba sessions shall be held at the Quezon Convention Center starting on Feb. 1 and will have a regular schedule of Monday-Wednesday-Friday from 5:00-6.30 p.m., initially for 40 days. (PNA)