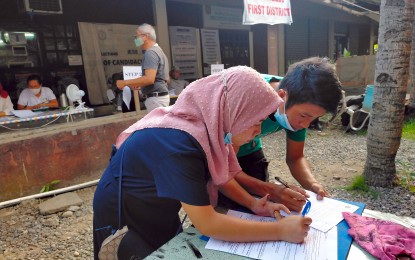 MANILA – The Commission on Elections (Comelec) has received over 2 million voter applications since the start of the registration period on Dec. 12, 2022.
Based on the poll body's data released on Monday, a total of 2,085,142 applications have so far been submitted as of Jan. 27.
The figure includes all applications filed in local Comelec offices, malls, schools and government agencies under the Register Anywhere Project (RAP).
Of the number, 1,242,822 are new voter applicants. Majority of them, or 582,299, are aged 15 to 17 years old; followed by 18 to 30 years old with 542,553, while those aged 31 and above at 117,970.
Qualified Filipino youth aged 15 to 30 years old may vote for the Sangguniang Kabataan polls, while those 18 years old and above may vote for the village polls.
The data also showed that applications for reactivation are at 78,691.
Those who are seeking to transfer from other City/Municipality are recorded at 466,425 while applicants for transfer within the same City/Municipality are 122,294.
The number of application for transfer with reactivation, 18,832; application for transfer with reactivation and correction of entries, 6,383; application for transfer with correction of entries, 23,490.
Application for reactivation with correction of entries, 21,413; application for change of name/correction of entries, 90,772; application for inclusion of record in the book of voters, 122; application for reinstatement in the list of voters, 40 and application for transfer from overseas absentee voting (OAV), 8,073.
The voter registration period will end on Tuesday. (PNA)