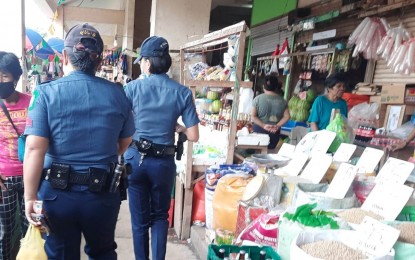 MANILA – The Court of Appeals (CA) has denied suits questioning agreements in connection with the lease of a public market in Bais City, Negros Oriental.
The CA's Twentieth Division affirmed the 2017 and 2019 lower court decisions turning down the suits that questioned the 2016 contract of long-term lease between the city, which owns the Mercado de Bais, and the Metro Retail Stores Group Inc. (MRSGI).
The petitioners claimed to be long-time residents and vendors with market spaces from where the city collected daily rents.
They claimed the lease violated the provisions of the local government code and that the conversion of Mercado de Bais into a mall of MRSGI will deprive the city of a public market.
City officials, on the other hand, claimed the petitioners cannot be considered real parties which have legal interest to file the suits as they are not members of the Bais City Market Vendors Association, have no valid contracts of lease and have no current business and mayor's permits.
The petitioners were merely allowed to continue as vendors while the lease with MRSGI was pending by "mere tolerance and accommodation" and that the daily rent collected from them did not guarantee permanence nor a valid and legal right to do business and occupy stall or store spaces, city officials said.
In its decision dated Jan. 25, 2023 and made public Tuesday, the CA said nothing was amiss in the arrangement.
"It is axiomatic that a public official enjoys the presumption of regularity in the discharge of one's official duties and functions. Here, the execution of the contract of lease by the city mayor of the city of Bais is deemed regular and valid," the CA ruled.
To successfully overcome such presumption of regularity, case law demands that the evidence against it must be clear and convincing but absent the requisite quantum of proof to the contrary, the presumption stands deserving of faith and credit, added the CA.
The CA also noted that the lower court has ruled that the appellants had no locus standi (legal standing) to question the act of former Bais mayor Mercedes Goñi in entering into the contract with MRSGI. (PNA)