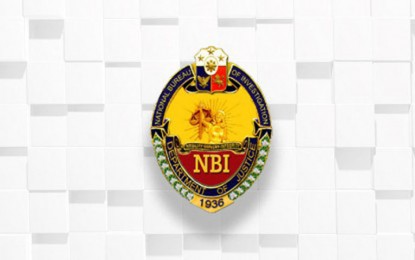 MANILA – The National Bureau of Investigation (NBI) on Tuesday denied that its agents abused two suspects implicated in the case of missing cockfight enthusiasts (sabungero).
In a statement, the NBI said it "takes exception to the reported torture, planting of evidence and rape by the NBI - Task Force Against Illegal Drugs (NBI-TFAID)."
"We believe that this issue is related to the three cases filed by NBI-TFAID against the Manio brothers and the PNP-NCRPO-RDEU (Philippine National Police-National Capital Region Police Office-Regional Drug Enforcement Unit)," the NBI said, adding it has yet to receive a formal complaint.
"Nonetheless, once furnished with the same, the NBI will answer all the allegations in accordance with the legal procedure in the proper forum. Rest assured that the NBI will continue to unwaveringly perform its mandate in providing quality services to the public," read the NBI statement.
Joyce Manio filed a complaint-affidavit before the Office of the Deputy Ombudsman for the Military and Other Law Enforcement Offices against nine NBI personnel for alleged sexual assault, planting of evidence, torture, graft, incriminating innocent persons and delay in the delivery of detained persons to the proper judicial authorities.
Administrative charges for serious dishonesty, grave misconduct, oppression, conduct prejudicial to the best interest of the service, sexual harassment and violation of the Code of Conduct and Ethical Standards of Public Officials and Employees were also filed
Nicacio and Nicholes, Manio's sons, were arrested on June 8, 2021 for their alleged participation in the abduction and disappearance of online cockfight workers Johnver Francisco and Frank Tabaranza in Meycauayan, Bulacan two months earlier.
Manio alleged that her sons were beaten up by NBI agents; presented with illegal drugs, mobile phones, watches, and guns that were supposedly confiscated from their house; and forced to sign documents without explaining what they were for. (PNA)