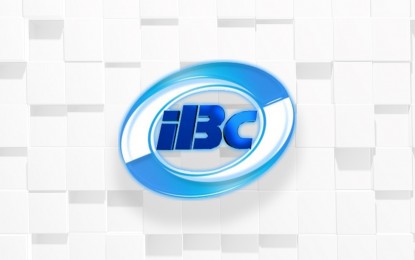 MANILA – The measure renewing for another 25 years the franchise granted to state-owned media network Intercontinental Broadcasting Corporation (IBC-13) hurdled final reading approval at the House of Representatives.
During Tuesday's plenary session, the chamber unanimously approved with 272 votes House Bill (HB) 6505, which would allow IBC-13 to continue its commercial radio and television broadcasting operations in the Philippines.
IBC-13 has five provincial TV stations, with four relay stations, and 11 provincial radio stations.
Authors of the bill include House Majority Leader Manuel Jose Dalipe, Parañaque City Rep. Gus Tambunting, KUSUG TAUSUG Party-list Rep. Shernee Tan-Tambut, Ilocos Sur Rep. Kristine Singson-Meehan, Albay Rep. Joey Salceda and Tarlac Rep. Noel Rivera.
"The role of broadcasting organization in serving the needs of the public and clients in information, education and entertainment for the Filipino viewers should be given the utmost recognition since the services they perform to all classes of viewers, in general, is beyond qualification," authors of the bill said.
Under the bill, IBC-13 is mandated to construct and operate its stations with minimum interference on the wavelengths or frequencies of existing or future stations without diminishing the quality of its own transmission or reception to ensure maximum rendition and availability of its services.
IBC-13 is required to secure from the National Telecommunications Commission (NTC) the appropriate permits and licenses for the construction and operation of its facilities.
The NTC may recommend to Congress the revocation of IBC-13's franchise for violations of its provisions.
IBC-13 shall be mandated to provide, free of charge, adequate public service time to enable the government to reach the pertinent population to relay announcements on important public issues, or warnings concerning public emergencies and calamities.
Such public service time shall be equivalent to a maximum aggregate of 10 percent of paid commercials or advertisements, allocated based on need to the Executive and Legislative branches, the Judiciary, Constitutional Commissions, and international humanitarian organizations duly recognized by statutes.
In times of war, rebellion, public peril, calamity, emergency, disaster, or disturbance of peace and order, the President may temporarily take over and operate its stations or facilities or authorize any government agency to temporarily use the same upon due compensation.
IBC-13 shall also allot a minimum of 15 percent of the daily total airtime of each broadcasting network or station to child-friendly shows within its regular programming.
The bill also requires IBC-13 to "provide at all times sound and balanced programming; promote public participation; assist in the functions of public information and education; conform to the ethics of honest enterprise" and to promote as well audience sensibility and empowerment, including closed captioning.
On the other hand, it is prohibited from using its stations or facilities "for the broadcasting of obscene or indecent language, speech, act, or scene, the dissemination of deliberately false information or willful misrepresentation, to the detriment of public interest, or to incite, encourage, or assist in subversive or treasonable acts."
In urging for its franchise renewal, Tambunting cited Article II Section 24 of the Constitution, which expressly provides that "the State recognizes the vital role of communication and information in nation-building."
"The vision of IBC-13 is to be the public children's education network. In partnership with the Department of Education and with every Filipino family, IBC-13 shall be geared towards the education of our greatest national resource, the Filipino youth, providing programming that promotes positive Filipino values, good morals and right conduct, while correcting outdated, traditional behavior that is a continuing obstacle to development and progress," Tambunting, chair of the House Committee on Legislative Franchises and the bill sponsor, said.
Salceda, meanwhile, stressed the importance of giving a fresh franchise to IBC-13, noting that it would increase the book value of IBC-13 and enhance its attractiveness to prospective buyers once it is ready for privatization.
"Without a franchise, IBC would have been forced to wind down. Whatever assets it has left will be sold to pay its liabilities, since it's in negative equity position. The franchise creates a premium for valuing the IBC, should we ever decide to privatize the broadcaster," Salceda said. "However, there are alternatives to privatization. And in fact, even if we privatize it, we could probably still have a public broadcasting function included in the deal." (PNA)