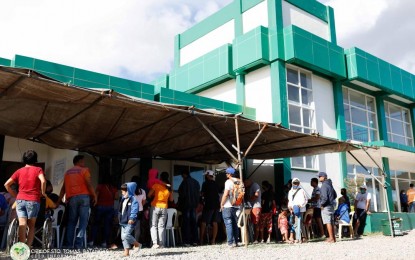 SANTO TOMAS CITY, Batangas – The city government here expects a more efficient delivery of healthcare services to residents as it opened a new modern building and facilities for the City Health Office (CHO), located at Sampalukan Road in Barangay San Miguel.
City Mayor Arth Jhun Aguilar Marasigan on Tuesday led the inauguration of the facilities that are equipped with modern medical technology that will provide services ranging from primary to secondary care, pharmacy, laboratory, dental check-up, Covid-19 vaccination, X-ray and consultation.
CHO head Dr. Roselle Sanchez said their office will no longer implement a cut-off and numbering system, as long as there are doctors on duty who can accommodate people until 5 p.m. Mondays through Fridays.
"Although some procedures require payment, such as anesthesia for tooth extraction, others are provided at no cost and at a lower cost than with other laboratory clinics," Sanchez said at the event.
The building also has an outpatient department as well as specialized clinics for General Physicians, Internal Medicine and Pediatrics.
It will also provide emergency services and ambulance services to the surrounding areas 24 hours a day, seven days a week, Sanchez added. (PNA)