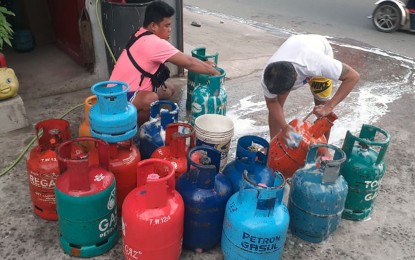 MANILA – Prices of liquefied petroleum gas (LPG) will increase by more than PHP11 per kg. starting Feb. 1.
Petron and Phoenix LPG have hiked their LPG prices by PHP11.20 per kg., and Solane by PHP11.18 per kg.
Petron and Phoenix LPG have adjusted their AutoLPG prices upward by PHP6.25 per liter and Cleanfuel by PHP5.50 per liter.
"These reflect the international contract price of LPG for the month of February," Petron said in its advisory.
This means that a regular 11 kg. household LPG tank will be more expensive by PHP123 this month.
This is the first time companies increased LPG prices this year after a rollback of less than PHP47 per 11 kg. cylinder in January. (PNA)