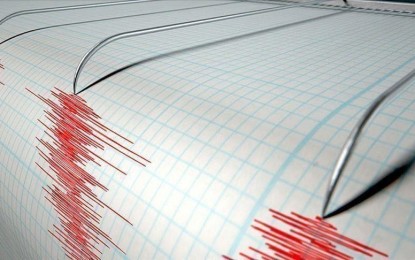 TOKYO – The Tokyo metropolitan government has said that it plans to set a new target of "roughly halving" the estimated maximum death toll in the event of a significant earthquake occurring directly under the Japanese capital.
The current estimated figure stands at around 6,100 people and the metropolitan government aims to reach the new target by fiscal 2030, according to a working draft of revisions to Tokyo's regional disaster prevention plan presented at a government panel meeting on Tuesday.
The draft also covers measures to enhance disaster prevention, such as advances in the quake resistance of buildings and the greater use of non-combustible materials in their construction.
In May 2022, the metropolitan government revised down its estimate for damage from the possible earthquake by around 30 percent for the first time in about 10 years.
According to the revised estimates, the largest death toll of up to 6,148 and damage to around 194,000 buildings would result if a quake with a magnitude of 7.3 originated in the southern part of central Tokyo.
Tokyo is now aiming to further reduce the estimated fatalities through such efforts as eliminating houses built under the former earthquake resistance standards by fiscal 2025 and raising the proportion to 25 percent by fiscal 2030, of buildings with seismic circuit breakers that automatically cut off power when a major quake happens.
The metropolitan government is expected to formalize the draft at the beginning of fiscal 2023, which starts in April, after hearing opinions from local residents. (Xinhua)