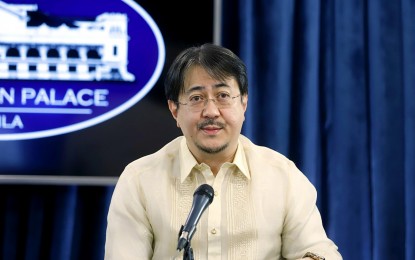 MANILA – The issue of comfort women is not among the expected agenda in President Ferdinand R. Marcos Jr.'s upcoming working visit to Japan, the Department of Foreign Affairs (DFA) said Wednesday.
In a predeparture briefing in Malacañang, DFA Assistant Secretary Neal Imperial noted that all war-related crimes are "deemed settled" under the 1956 reparation agreement but the Philippine government will not prevent the sexual slavery victims from pursuing claims.
"[T]he government will not prevent private claims should actions be pursued by victims on their behalf so we will not stop of course the victims because this is an atrocious violence against women during the war, but as far as the government is concerned, we have already signed that reparations agreement with Japan in 1956," Imperial said.
During World War II, thousands of women across Asia, including the Philippines, became victims of sexual slavery by the Japanese military forces.
In 1956, Manila and Tokyo signed a reparation agreement, under which Japan would provide the country with services and goods valued at the equivalent of USD550 million.
While their number rapidly decreases, the victims continue to seek justice and urge Japan to resolve the comfort women issue. (PNA)