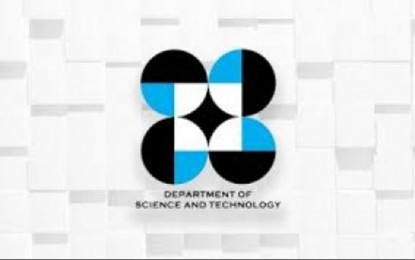 CITY OF SAN FERNANDO, Pampanga – The Department of Science and Technology (DOST) is continuously assisting micro, small and medium enterprises (MSMEs) in Central Luzon in enhancing their competitiveness in domestic and global markets.
Through its Small Enterprise Technology Upgrading Program (SETUP), the DOST will provide production technologies and system innovations to seven MSMEs engaged in food processing, agriculture, and metals and engineering that will improve their productivity and efficiency.
DOST-3 Regional Director Julius Caesar Sicat on Wednesday said the seven MSMEs that signed up for the SETUP were the Happy Huts Pizza House, Bakeology Products Manufacturing, Ajee Food Products, Fiona's Farm, RDJDC Enterprise, Sarmiento Metal Craft and the Inang Enyang's Eleven Fourteen Sweet Candies.
As SETUP beneficiaries, Sicat said the seven MSMEs would be able to acquire production technologies and systems innovations that will upgrade their businesses.
He particularly cited the case of Fiona's Farm which operates as a farm resort and produces tomatoes and other green leafy vegetables through an aeroponics system that has high electricity consumption.
"The assistance that they will be getting from SETUP is that the Fiona's Farm will be able to switch into solar (photovoltaic) technology that will radically cut their energy cost and make their day-to-day operation more efficient," the DOST official said in an interview.
Sicat cited the importance of adopting technologies to address business-related problems and encouraged the owners of the seven firms to avail of other DOST-3 services.
"The DOST would be very much willing to help them. Our engagement with each other does not end in SETUP. We also have technical consultancy training, and the regional science technology laboratory (RSTL) which can help further elevate the efficiency of their businesses," he added.
He noted that the DOST-3 has allotted a total of PHP7.4 million as SETUP iFund for the seven MSMEs.
SETUP iFund is open to manufacturing MSMEs in need of technology to improve productivity and efficiency and has been operational for a minimum of three years.
The assistance includes the acquisition of machines and equipment that will be financed by the program and payable in three years with no interest. (PNA)