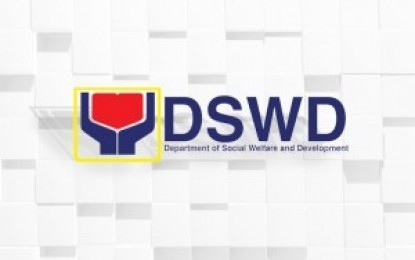 MANILA – The Department of Social Welfare and Development (DSWD) has successfully identified at least 1,400 victim-survivors of child labor in 2022 and was able to provide them with services and interventions suitable to their needs.
These undertakings were implemented and facilitated by the agency's Strategic Help Desks for Information, Education, Livelihood, and other Developmental Interventions (SHIELD) against child labor.
Through the SHIELD program, the child labor victims were given holistic and immediate interventions at the community level including the provision of educational assistance from the DSWD and case referrals to other government agencies.
The program implementers from the different DSWD-Field Offices are using multi-layered strategies under the SHIELD program to help address child labor, particularly its worst forms.
The components of this program include the establishment of helpdesks at the barangay level and a local registry system on child labor for referral and convergence of support services, ensuring that immediate and appropriate interventions are available at hand.
The DSWD keeps the implementation of the SHIELD Against Child Labor across all regions of the Philippines up to the present.
This means that the community-based project, which was pilot tested in 2017, is now institutionalized and is being implemented in 16 DSWD Field Offices throughout the country since 2021.
The Field Offices will directly collaborate with their partner local government units in the implementation of SHIELD against Child Labor in their areas to further expand the scope of the program.
The purpose, according to the DSWD, is to help finally eliminate child labor in the country, which is a part of its commitment to protect the children's well-being and their future.
Through the initiatives of the SHIELD against Child Labor, the DSWD assured that the agency's fight against child labor, as well as other child abuses, would be efficiently and properly addressed.
Socio-economic programs
Meanwhile, the DSWD's National Task Group on Rehabilitation and Reintegration (NTG-RnR) has provided socio-economic programs and services for surrendered private armed group (PAG) members and their families in Shariff Aguak town, Maguindanao.
The DSWD, in coordination with the Maguindanao Police Provincial Office, distributed family food packs (FFPs) and non-food items composed of family kits, kitchen kits and sleeping kits to each of the 61 surrenderers.
The recipients also received financial support worth PHP10,000 each, under the Assistance to Individuals in Crisis Situation (AICS).
The activity was spearheaded by DSWD Assistant Secretary Dianne Rose Cajipe and Assistant Regional Director Bonifacio Selma Jr. of DSWD 11 Field Office. Also present at the event were DSWD Undersecretary Alan Tanjusay and Disaster Response Management Bureau Director Michael Cristopher Mathay.
Through its participation in the task force, the Department pledged to support various government initiatives to achieve just and lasting peace and inclusive development in the country. (PNA)